Cities
A warming climate; the dwindling supply of new housing; the designed inequities of our neighborhoods; the persistence of auto-centric development—these are just some of the city planning challenges that Dudek helps solve for future generations. We shape cities. We shape the lives of city-dwellers. We seek to reform planning follies of the past.
Why Cities?
Societies have advanced given the freedoms associated with city dwelling. Cities have liberated our time and allowed us to focus on our vocation, creativity, and passions. We strive to excel at these, with every generation solving small problems and incrementally improving our way of life.
But cities are also responsible for the crises of our time through the adoption and implementation of certain policies by cities. While cities have played an outsized role in creating problems, they will also play an outsized role in solving them.
The Warming Climate
The warming of our planet has been caused by human activity, particularly by urban activity and city land use policies that determine where people live and work. The most impactful policy intervention to address climate change will be to undo suburban, auto-centric planning.
We strive to make cities smarter versions of themselves by clustering jobs and homes near transit. Compact cities save nature in more ways than one.
Designed Segregation
It's no accident that our neighborhoods are segregated by class, race, and ethnicity. City planning can trace its origins to redlining and explicitly segregationist zoning policies, which continue to serve as the regulatory framework of our cities. Successive generations have endured state-sanctioned inequities in employment, education, health, and prosperity.
We know that neighborhoods thrive when they are inclusive, mixed-income, mixed-race, mixed-collar, and mixed-generation. We are passionate about helping cities reform their zoning policies.
Dwindling Housing Supply
Our housing crisis is self-inflicted. Cities have downzoned and constrained the supply of housing for the past 50 years, making housing unaffordable to low- and moderate-income residents.
Dudek helps cities identify and dismantle the entrenched barriers to housing production of all types and scales.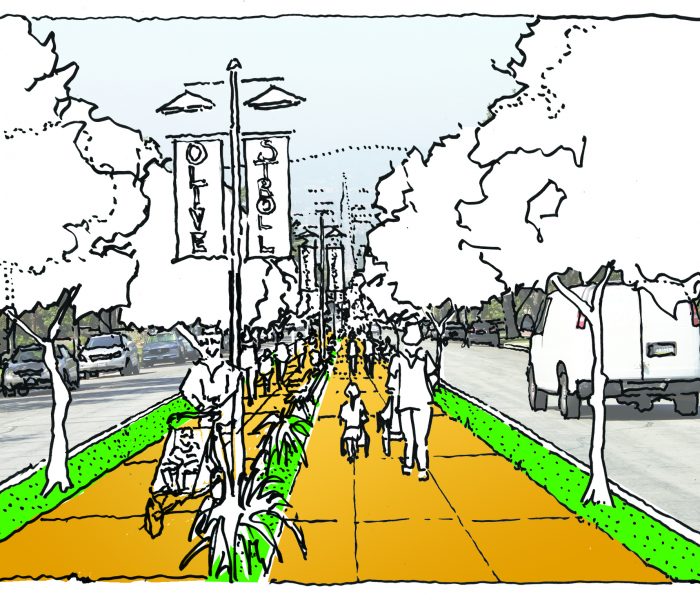 Automobile Dependence
Automobiles are the biggest source of emissions, but they are also responsible for 35,000 deaths every year in the U.S. Streets, once the shared commons of our cities, are now designed almost exclusively for machines, not people. Our excessive reliance on these machines have made our streets less safe, contributed to the warming of the planet, and enabled predatory expansion of the urban footprint.
We know that the pedestrian experience is the defining experience of cities. Our plans allow memories of places to be shaped by everyday immersive experiences like walking, dining, shopping, exercising, bicycling, and picnicking.
Why Dudek?
We are multi-faceted experts who excel at environmental planning, habitat restoration, and ecological protection, and urban design. Our twin priorities of protecting nature and strengthening the urban core are complementary and consistent with our broader goal of saving what remains of Earth's wilderness by reducing the destructive, sprawling tendency of urban expansion.
What We Do
Our multidisciplinary in-house specialties allow us to provide efficiencies that maintain project momentum.