Groundwater Supply
Population growth and climate change emphasize the need for groundwater supply development and sustainable management. Our hydrogeologists and engineers help cities, water agencies, and private landowners develop, protect, and sustainably use their local groundwater supplies for beneficial uses now and into the future.
Breadth of Basin Expertise
Our work in groundwater basins throughout the State of California gives us a broad perspective on our clients' challenges. With surface water supplies becoming increasingly limited and water rights litigation threatening many water projects in California, we are sensitive to the pressures our clients face in developing sustainable local water supplies to meet their needs. Our team specializes in:
Groundwater resource development and planning for sustainable management
Well design, construction, and development
Characterizing groundwater conditions in alluvial basins
Developing water supply wells in fractured rock aquifers
Evaluating groundwater quality
Designing, building, and calibrating numerical models to evaluate groundwater supply, production, and quality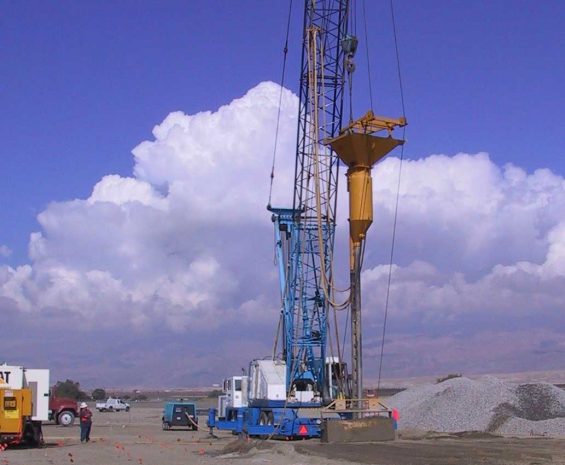 Clients Served
California Department of Water Resources
Borrego Water District
Eastern Municipal Water District
Fox Canyon Groundwater Management Agency
Ontario Municipal Utilities Company
Santa Ynez River Water Conservation District
Yucaipa Groundwater Sustainability Agency
Project Highlights
Well design, construction, and development for multiple EMWD sites
Well Rehabilitation for Joshua Basin Water District
What We Do
Our multidisciplinary in-house specialties allow us to provide efficiencies that maintain project momentum.
Groundwater Monitoring and Sampling
Groundwater Resource Evaluation
Numerical Modeling
Well Design and Construction
Well Site Evaluation and Inspection
Project
Groundwater Sustainability Plans for the Fox Canyon Groundwater Management Agency
View the Project