Acoustics and Noise Control
Assessing and mitigating environmental noise impacts in increasingly dense communities or evaluating acoustic comfort, sound insulation, and speech privacy in the built environment requires qualified and experienced noise and vibration experts. We support clients on noise and vibration issues for projects ranging from utility-scale renewable energy facilities to music performance venues.
Measure, Analyze, Recommend
Our environmental noise and architectural acoustics professionals provide accurate, efficient, and defensible acoustical analyses and recommendations that meet regulatory standards, industry guidance, and client goals. We work with commercial entities as well as local, state, and federal government agencies to assess potential noise and vibration impacts within and beyond a project site, both during and after construction. Our experts also advise on proper interior acoustics, mechanical system noise control, and sound insulation throughout the project life cycle, from schematic design through post-construction commissioning support.
Deep Expertise Across Markets
Supported by a team of instrument-trained field personnel and analysts proficient with the latest modeling software, our senior staff include multiple Board Certified Members of the Institute of Noise Control Engineering (INCE) who have spent decades providing trustworthy guidance and responsive service in a diverse array of market sectors and acoustical applications such as power, transportation, mixed-used development, and municipal utility infrastructure.
What We Do
Our multidisciplinary in-house specialties allow us to provide efficiencies that maintain project momentum.
3-D Noise Modeling
Architectural Acoustics Consulting
FERC Resource Reports
Groundborne Vibration Prediction And Monitoring
LEED-Compliant Acoustics Guidance
Mechanical System Noise/Vibration Control
Outdoor and Indoor Noise Measurements
Speech Privacy Design
STC/IIC Evaluations
Mark Storm
INCE Board Certified
Environmental Noise, Mechanical Systems Sound Abatement, Architectural Acoustics
"Clients expect us to be experts in our technical discipline, and our work certainly checks those boxes. But what really earns client trust is our being responsive to their needs and demonstrating that we grasp it's not just the measured, predicted, or derived dBA, PPV, STC or other quantified values that are important, it's conveying well how those values will help meet much larger and more important overall project goals."
Michael Greene
INCE Board Certified
"The longer that I work in the environmental consulting field (and acoustics specifically), the more that I realize that along with technical competence, the greatest benefit to the client and the project is the result of a collaborative team. That requires open communication and cooperation, and that's what I strive to achieve on projects that I manage and work on. I very much appreciate the fact that here at Dudek, we have a great team of people who share these values."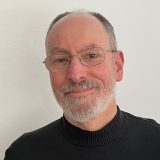 Jim Cowan
INCE Board Certified
"My many years of experience in the acoustics field have taught me that the qualities most appreciated by clients are responsiveness and clarity. Responsiveness speaks for itself but going out of my way to ensure that our clients understand the work we have performed is key to building trust and maintaining long-term relationships."