Lasting Infrastructure
As infrastructure ages and technology advances, municipal and agency goals must be considered together to update or build infrastructure that endures. Planning and designing for lasting infrastructure may take different approaches, but it always requires consideration of the right technology and environmental factors with agency budgets and timeframes, as well as stakeholders to achieve a future-proof plan and design.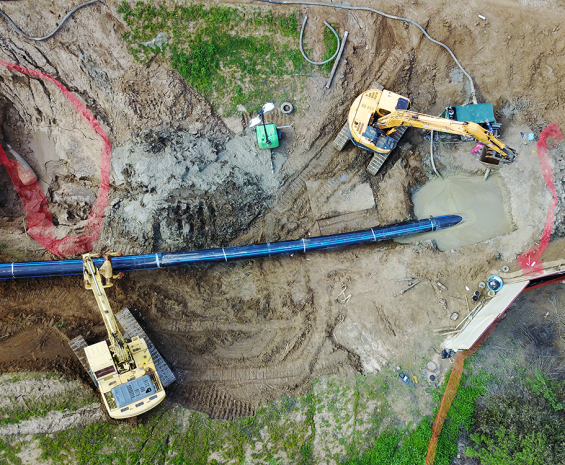 Planning for Durability and Increasing Usage
Whether your goal is to innovatively build new infrastructure or modernize older facilities, design, plans, and permits can be better informed and completed efficiently with an experienced group of multidisciplinary specialists.
Choosing Dudek to support your goals for lasting infrastructure gives you access to an interconnected team of transportation, energy, and water/wastewater infrastructure and conveyance experts. With this range of expertise and longevity in the industry, we can help you plan and design for growing usage across all types of infrastructure. Our team will help you succeed and Du More™ to achieve your infrastructure goals.
What We Do
Our team of multidisciplinary experts work together to help achieve your goals for lasting infrastructure.