Civil Engineering
Our engineers plan, entitle, and design land development and infrastructure projects. We understand the importance of adhering to tight regulations, aggressive schedules, and narrow budgets. Simultaneously, we navigate and comply with conditions of approval to design projects that are practical, economically viable, and realistic given the regulatory environment. Our team includes LEED-accredited staff trained to create environmentally sensitive and low-impact designs that accomplish desired results and produce sustainable infrastructure.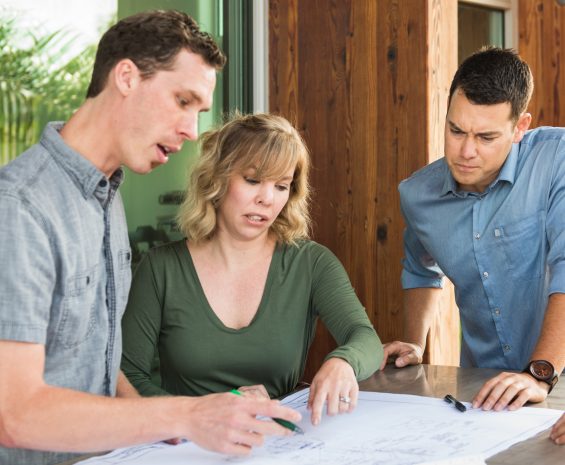 Site Development
Our engineers are experts in site development, including site plans and preliminary engineering. We have experience in mass, rough, and precise site grading, as well as preparing tentative and final parcel maps and tract maps for development. Our staff provides third-party plan check services, peer review, and value engineering to public and private clients.
Stormwater Drainage and Regulatory Compliance
Our engineers are experts in surface water and stormwater drainage, including hydrology and hydraulic analysis. We have prepared numerous stormwater pollution prevention plans (SWPPPs), water quality management plans, and dust control plans for our clients, and have experience with erosion and sediment control related to environmental compliance. In addition, we prepare environmental constraints analysis, analyzing slopes, drainage, and the geology of a project site.
Infrastructure and Transportation Planning and Design
Our engineers plan and design infrastructure for water, sewer, and storm drain systems. We also offer comprehensive transportation planning and design for paved roads, all weather access, pedestrian walkways, and ADA compliance.
Our Leaders
Chuck Greely
Principal Civil Engineer

"We're living in a world of increased regulations, stretched budgets, compressed schedules, and overextended staff. In this environment, Dudek simply gets stuff done. I partner with my clients as a trusted advisor, collaborating to create efficient and elegant solutions to project challenges."
Jonis Smith
Senior Civil Engineering Project Manager

"Client service is doing what it takes to deliver on promises. Client-consultant relationships are built on trust. Clients trust us with their reputation and their budgets. I uphold that trust by listening carefully to the client's needs and leading my team to deliver solutions that are simple, elegant, and effective.

Whatever it takes, our priority is always our client—not always our profit margin. We commit to going the extra mile to deliver solutions for you. Simply put, we get it done."
What We Do
Our multidisciplinary in-house specialties allow us to provide efficiencies that maintain project momentum.
Due diligence and constraints analysis
Facility management
Final design, documentation, and permitting
Inspection
Tentative mapping and technical study preparation
Project Support