Transportation
Dudek provides a diverse suite of transportation services across multiple geographies to service transportation projects including freeways, highways, and roads; interchanges, grades, and bridges; railroads and transit; and long-term transportation planning. We bring extensive experience providing environmental services in a transportation-based analysis context for local, regional, state, and federal agencies.
We Understand Transportation Funding Sources
Transportation project funding is cyclical by nature, and the dynamic and complex process can be difficult to comprehend. We understand that transportation project funding is an economic stimulus mechanism prioritized at all levels of government, and our transportation experts are well versed in how transportation project delivery is influenced by the complicated nature of state and federal funding sources.
Our transportation and funding experts are ready to support our clients through these dynamic processes to make sure projects are eligible and able to be implemented.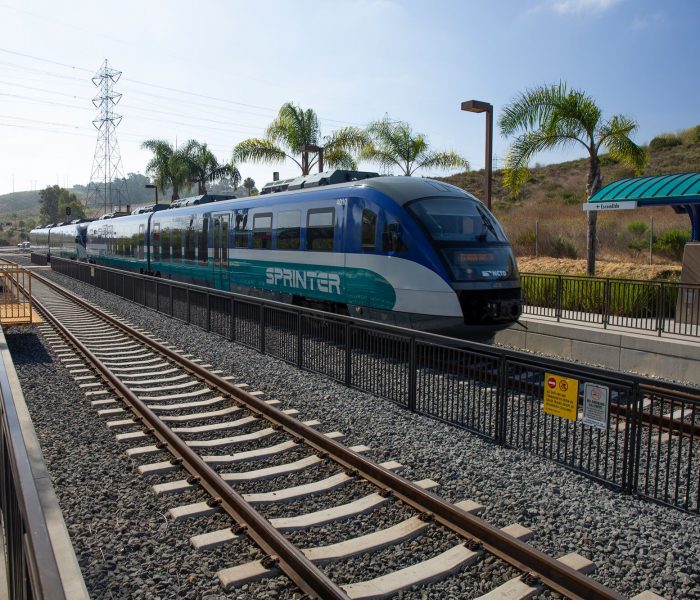 Creative Solutions to Facilitate Project Delivery
We understand the responsibilities and expectations necessary to provide integrated services, including the opportunities for creativity that come with comprehensive expertise and experience. Our solutions and innovations include, construction methodology/constructability reviews, specifications/conditions of approval, habitat restoration/creation and maintenance, alternatives analysis, field reviews, agency concurrence, and unmanned aerial surveying and mapping.
Expert Agency Coordination
Dudek's transportation team has extensive experience working with local, state, and federal transportation agencies. We expedite permitting by relying on our strong agency relationships, continued agency coordination and application of solution-based approaches. Dudek has worked with governmental agencies including:
Federal: Federal Highway Administration, Federal Transit Authority, Federal Rail Authority, U.S. Fish and Wildlife Service, U.S. Bureau of Land Management, U.S. Bureau of Reclamation, U.S. Army Corps of Engineers
State: California Department of Transportation, Caltrain, California Regional Water Quality Control Board, California Department of Fish and Wildlife, California Coastal Commission
What We Do
Our multidisciplinary in-house specialties allow us to provide efficiencies that maintain project momentum.
ENVIRONMENTAL
ENGINEERING
CONSTRUCTION COMPLIANCE
ENHANCEMENTS, INNOVATIONS, AND SUPPORT