Water Infrastructure and Treatment Design
Complex engineering challenges require creative, elegant, and durable solutions. We provide custom engineering from planning and design through construction and management for public and private projects dealing with water, wastewater, recycled water, and stormwater.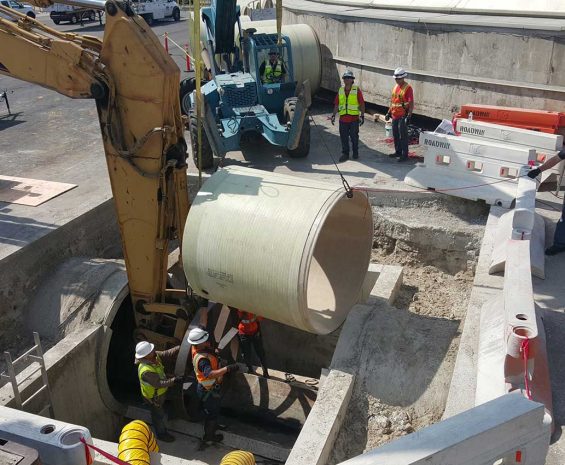 Tailored Support from Planning to Construction
From planning and design through construction, we work with you to thoroughly understand the problem to be solved, then put designs on paper that incorporate every present and future scenario. Our multidisciplinary staff are responsive to your needs and have the diverse expertise to provide specialized services, including odor control evaluation, trenchless pipeline installation, and advanced hydrologic/hydraulic modeling. With experts for every project stage, we provide comprehensive support that streamlines planning and design and creates efficiencies during construction and management.
What We Do
Our multidisciplinary in-house specialties allow us to provide efficiencies that maintain project momentum.
Potable, Recycled, and Wastewater
Surface Water and Groundwater
Project Support
Hear From Our Experts
Principal Engineer Russ Bergholz talks about his approach to client service.
Russ Bergholz, PE
Water Infrastructure Group Manager
"I enter into nearly every challenging project by first gaining a clear understanding of the end goal from the client's perspective, then identifying the key objectives necessary to reach that goal. Using this technique, I enjoy pulling from my experiences and the expertise of our wide range of in-house professionals to craft an elegant, creative, and often "out-of-the-box" engineering solution that comes to light when you are able to see the forest through the trees."