Cultural Resources Management
Our archaeology, paleontology, and built environment experts work collaboratively with planners, engineers, and designers to identify cost-effective solutions for proper resource treatment. We have a deep understanding of local, state, and federal regulations that we draw on to assist clients with nuanced, resource-specific approaches to project implementation.
Archaeological and Paleontological Resources
We specialize in identifying resources that may cause project constraints and understanding their historical significance. Our Registered Professional Archaeologists (RPA) have decades of experience and are qualified consultants on local agency lists.
We can cost-effectively respond to the smallest cultural resource survey, while also being able to assemble a crew of a dozen or more  field technicians to address a large-scale surface reconnaissance, significance assessment excavation, and/or a mitigation data recovery program.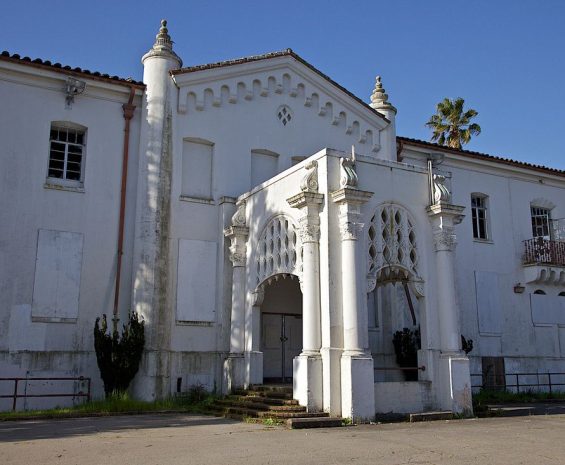 Historic Built Environment
Our Historic Built Environment team is led by experienced architectural historians and historic preservation experts specializing in historic resource significance evaluations in consideration of the National Register of Historic Places, the California Register of Historical Resources, Hawai'i Register of Historic Places, and local-level evaluation criteria and integrity requirements.
We have conducted thousands of historical resource evaluations and developed detailed historic context statements for a multitude of property types and architectural styles, including private residential, commercial, transportation, industrial, educational, medical, ranching, mining, airport, and cemetery properties, as well as a variety of engineering structures and water conveyance resources.
The Right Tools Save Time and Money
Our experts use tools including unmanned aerial imaging and ground-penetrating radar to assess subsurface archaeological/paleontological deposits and hollow-stem augers to extract cores with minimal subsurface disturbance. We also use resource recordation and condition assessment tools on multiple platforms.
These tools reduce field and lab costs by as much as 30% and increase the accuracy and reliability of resource documentation. Real-time recording and reporting provide you with accurate information on discoveries as they occur, allowing appropriate responses to be formulated and implemented with minimal down time.
Our Leaders
"I've had the pleasure of serving clients for 27 years (20 at Dudek!) to help them navigate dynamic, and sometimes unclear, regulatory environments to solve CEQA, NEPA, compliance, and cultural resource challenges. I love Dudek's incredibly smart staff; I know our experts and am passionate about bringing the right team to solve your project's challenges."
Shawn Shamlou
Practice Director
"Project sites often deliver a variety of surprises. But there are no surprises when working with our cultural and paleontological team. We are a team of specialists that manage, rather than managers who try to specialize. We approach project specifics and site surprises with the right expertise to determine and present our clients with solutions faster than teams with layers of management."
Micah Hale
Senior Cultural Project Manager
What We Do
Our multidisciplinary staff provide services for archaeology, paleontology, and the historic built environment.
California Register of Historic Resources Documentation
Constraints Studies
Construction Monitoring Resource Salvage
Context Statements
Data Recovery
Ground-Penetrating Radar Fieldwork And Interpretation
Hawai'i Register of Historic Places Documentation
Inventories
Mitigation
National Historic Preservation Act Documentation
Native American And Native Hawaiian Consultation Assistance (SB 18/AB 52/Section 106) And Ethnography
Plan Development (Programmatic Agreements, MOA/MOU, Monitoring Plans, Etc.)
Preservation And Interpretive Plans
Significance Evaluations
Third-Party Compliance Oversight And Review
Project Support