Environmental Documentation and Permitting
Getting public infrastructure and private development projects built is a challenge when contending with stringent regulatory requirements, a concerned citizenry, and multiple political jurisdictions. We help you navigate this process quickly and without compromises.
Our multidisciplinary experts have prepared more than 2,800 legally defensible CEQA/NEPA documents, so we understand the complexities unique to various environments and can maintain project momentum from inception to completion.
Documents Done Right the First Time
We conduct technically sound assessments and manage environmental review processes in a streamlined, compliant, and straightforward manner. Our environmental experts work collaboratively with you; local, regional, state, and federal agencies; and the public to clearly define project objectives, address concerns, and outline appropriate processes.
Our technical staff work with in-house publications editors and graphic designers to prepare high quality documents that are clearly organized and easily interpreted by the public, agencies, and individuals responsible for future project development.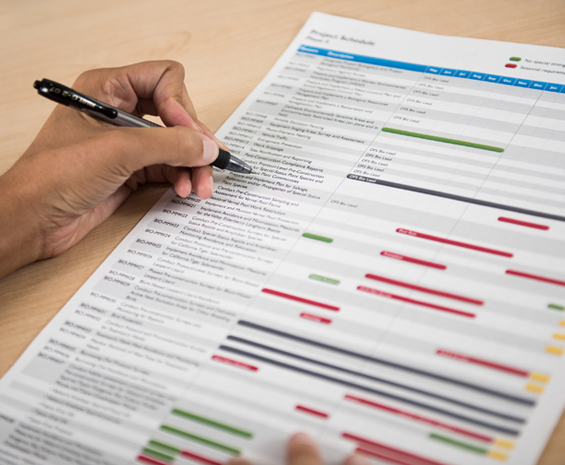 Understanding Agency Interplay
We actively follow and analyze how environmental law and regulatory changes are interpreted and applied. We understand the interplay between agency permits and how permitting timeframes may affect the project schedule. Our well-established relationships with regulatory agencies enable us to understand their expectations. We couple our regulatory expertise with extensive project experience to anticipate issues and find solutions.
We are one of the few firms who specialize in programmatic and master permitting–obtaining programmatic approvals from all resource agencies to conduct ongoing maintenance, capital improvements, or phased development saves significant time and money when obtaining environmental approvals and performing mitigation.
What We Do
Our multidisciplinary in-house specialties allow us to provide efficiencies that maintain project momentum.
Documents
Categorical Exclusions (CATEX)
Categorical Exemptions (CE))
Environmental Assessments (EA)
Environmental Impact Reports (EIR)
Environmental Impact Statements (EIS)
Findings of No Significant Impact (FONSI)
Initial Studies (IS)
Mitigated Negative Declarations (MND)
Negative Declarations (ND)
Permits
Bald and Golden Eagle Protection Act
California Coastal Act
California Fish and Game Code Section 1602 Lake and Streambed Alterations
Clean Air Act
Clean Water Act 404 and 401
California Endangered Species Act
Federal Endangered Species Act
National Pollutant Discharge Elimination System
National Historic Preservation Act
RCRA/CERCLA
Rivers and Harbors Act
Special Use Permits
Project Support
Ventura Shellfish Enterprise Program

Case Study

Ventura Shellfish Enterprise is developing a program to bring sustainably cultivated shellfish operations to Ventura Harbor in order to enhance and sustain the Harbor as a major west coast fishing port and support the local economy.

Carlsbad Seawater Desalination Plant

Case Study

The largest seawater desalination facility in the United States produces up to 50 million gallons daily of potable water, supplying 10% of San Diego County's water.

Desert Renewable Energy Conservation Plan

Case Study

Four agencies undertook a collaborative planning effort to facilitate renewable energy development across California deserts while conserving natural resources and uses.