Transportation Ecology
Our interdisciplinary transportation ecology team includes ecologists, engineers, and planners who provide research, planning, design, permitting, mitigation, construction, and monitoring support for all ecological phases of transportation projects. Dudek scientists and staff work with regulatory and funding agencies to help transportation organizations meet their goals and requirements.
Using wildlife camera studies informed by advanced wildlife detection technology, we help mitigate wildlife impacts, plan, design, and build wildlife crossings, and plan sea-level-rise-resilient transportation infrastructure in sensitive shoreline ecosystems.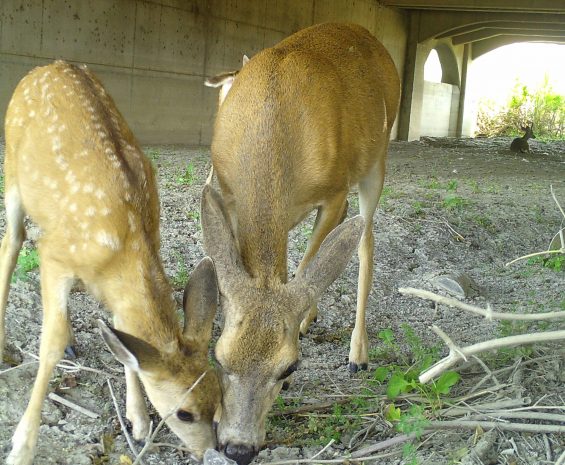 Advance Planning for Transportation Projects
Our transportation and ecology planning team helps transportation departments and transit-focused organizations make their systems more resilient and environmentally sustainable. Our nationally and internationally recognized experts can assist with project planning on the local, state, or national level, helping you decide where to act, what to build, and how to get funding for transportation ecology research and construction projects.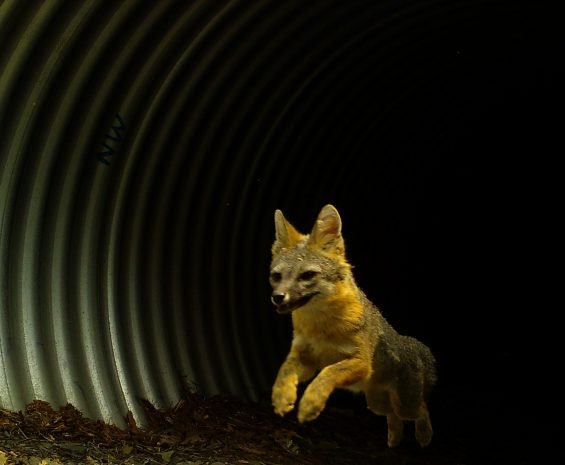 Wildlife Camera Studies
For more than 30 years, we have performed dozens of wildlife camera studies for efforts ranging up to 100+ miles of linear transportation infrastructure and 40,000 acres of contiguous land. We have captured over 1 million species photographs utilizing more than 200 digital game cameras and drone technology with specialized camera sensors. This leading-edge data collection technology complements our innovative study methods, which have been agency approved for a variety of species and situations. Our wildlife ecologists understand how to read the signs of various species in the field to inform optimal camera station placement, whether to bait, and how to hide cameras from people, resulting in more accurate movement counts.
Advanced Wildlife Detection Technology
We employ three advanced approaches to detect wildlife occurrence and movement.
Artificial Intelligence (AI) automatically detects and classifies "objects of interest" to filter images containing animals from camera trap data or to automatically identify and count certain animals, vehicles, and other identifiable objects.
Environmental DNA (eDNA) identifies species and sub-species of important wildlife (and other taxa) using various environmental samples (e.g., water, hair, scat) to classify the species associated with a place.
UAS (drones) capture thermal images that detect and count animals across landscapes. Drone thermal imaging is a fast, cost-effective way to fly various sensors across small- to medium-sized landscapes to count wildlife in vegetated landscapes.
Wildlife Crossing Planning and Design
One of the primary ways to mitigate the impacts of transportation projects on migration is wildlife crossing structures, like bridges and tunnels, that are placed, designed, and constructed to meet the needs of target wildlife. Our team members have helped plan, design, and build wildlife crossings throughout the American West. We use GIS, wildlife biology, safety analyses, and design approaches to make sure structures are ecologically effective and cost-efficient.
Sea-Level Rise Resilience Planning
Our coastal planning and transportation experts help cities, counties, and regional planning organizations understand the threats sea-level rise can pose to coastal infrastructure and ecosystems. Our team has provided GIS, field, design, and modeling decision support to facilitate advanced planning and permitting for communities faced with adapting to sea-level rise and excess flooding throughout vulnerable coastal systems.
What We Do
Our multidisciplinary in-house specialties allow us to provide efficiencies that maintain project momentum.