Digital Innovation
As communication and information occurs more frequently and quickly across digital channels, connecting your ideas and data faster with stakeholders, clients, and the public is critical. Having access to and employing digital innovation tools and techniques can help your audience understand, analyze, and respond to your work to make decisions and move projects forward.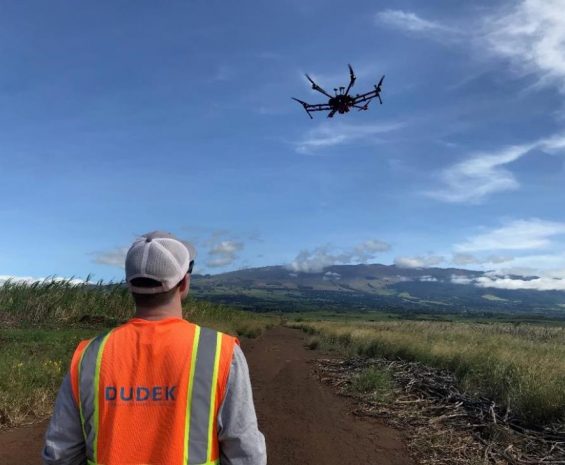 Communicating the Right Information Faster
Whether your goal is to collect hard-to-access information, build consensus, survey or educate a large group, or demystify a complex process, imagery, simulations, mapping, and surveying can be completed thoroughly and accessibly with an experienced group of multidisciplinary specialists.
Choosing Dudek to support your goal gives you access to designers, UAV and LiDAR surveyors, GIS specialists, community outreach leaders, and accessibility experts. With this range of expertise and longevity in the industry, we can help you communicate the right information faster, using digital tools. Our team will help you succeed and Du More™ to achieve your digital innovation goals.
What We Do
Our team of multidisciplinary experts work together to help achieve your goals for lasting infrastructure.