Urban Forestry, Arboriculture, and Tree Management
Managing urban and other forests presents a significant challenge and requires a nuanced approach. Our certified and licensed forestry professionals and arborists bring valuable insight to arboriculture and tree management issues, including creative approaches to complex situations.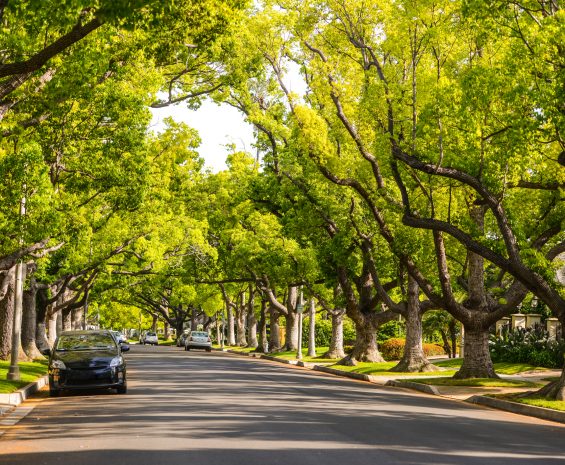 Arboricultural Expertise
Our arboricultural and urban forestry team helps maximize trees and forests' environmental and aesthetic benefits by optimizing tree and forest management activities. Dudek arborists prepare management plans to promote individual tree or forest health, minimize risk, and protect assets and special-status resources. We have conducted thousands of tree risk and arboricultural assessments, as well as field evaluations. Our arborists perform large- and small-scale tree inventories (including tree location and canopy mapping), supervise tree maintenance activities, monitor construction sites where trees are present, appraise trees using the International Society of Arboriculture (ISA) protocols, and inspect and diagnose tree pests and disease.
On-Call Arborists and Extension of Staff Services
Our arborists strengthen your municipality's capabilities by serving as an extension of staff and performing on-call consulting and technical services, including field inspections, tree assessments and measurements, field supervision, and report preparation. Often our arborists serve as city liaisons to the public and committees. Our urban forestry and arboriculture professionals' diverse backgrounds and expertise provide cities, counties, and special districts with a well-rounded perspective for urban tree assessment, mapping, and management.
Technical Tree Evaluation and Mapping Tools
Dudek utilizes state-of-the-art tools to detect internal decay in standing trees, map forests, and collect data.
Resistographs detect internal decay in trees and allow our experts to evaluate the location(s) of decay pockets at the sampling point. Sonic tomography is a minimally invasive technology that detects decay and cavities in standing trees by measuring the velocity of sound waves in wood.
We perform tree mapping to study species, age, and health distribution and identify available planting areas. Tree mapping is often used to determine project-related tree impacts and develop tree mitigation and protection plans.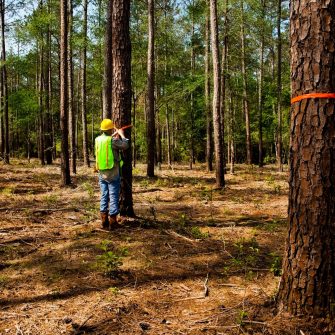 We use the ESRI Arc Collector app's mobile GIS interface to access pertinent base data while conducting field assessments. Clients can also access the mapping interface to track field mapping progress or view resource data to expedite decision-making.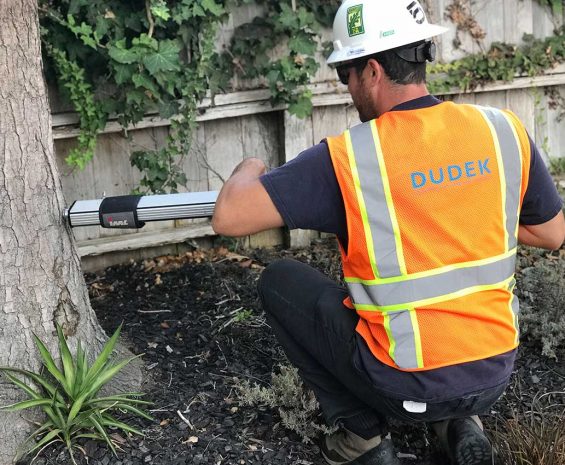 Tree Risk Assessment
Our team includes Tree Risk Assessment Qualification (TRAQ)-certified arborists who understand that tree hazards must be proactively managed. We routinely develop tree protection, pruning, removal, and planting specifications and monitor such activities to comply with adopted protocols and standards. Dudek's foresters and arborists prepare technical written documents, reports, and management plans for trees and forests and help you secure necessary approvals or permits for working on or near regulated trees.
What We Do
Our multidisciplinary in-house specialties allow us to provide efficiencies that maintain project momentum.
Arboricultural Studies
Arborist and Forester Extensions Of Staff
Carbon Sequestration Studies
Integrated Pest Management
Internal Decay Detection (Resistograph, Sonic Tomograpy)
Landscape Audits
Tree Inventory, GPS Mapping, And Assessments
Tree Mitigation And Management
Urban Forestry Assessments And Management
Water Conservation Planning