/
/
/
South Colton Livable Corridor Plan
South Colton Livable Corridor Plan
The South Colton Livable Corridor Plan was funded by the Southern California Association of Governments (SCAG) and aims to address long-standing needs of the community of South Colton. The Plan accommodates the community's personalized efforts to create a more livable public realm, while providing the regulatory room to claim, improve, and enjoy the community's public spaces.
Project Facts
City of Colton
Funded by SCAG
Spans 19 blocks and 110 acres
Received Merit Award for Urban Design from APA Inland Empire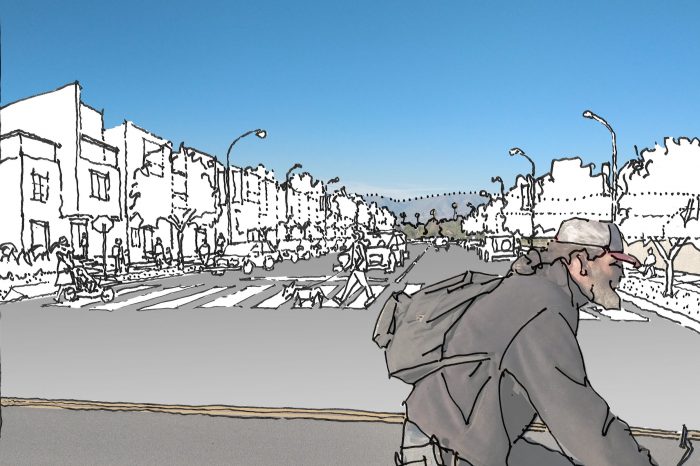 The Challenge
South Colton is a proud Latino neighborhood containing mixed residential-industrial uses that has borne the brunt of years of disinvestment and many infrastructural challenges— truck routes, a freeway, and three freight rail lines—that have cut the neighborhood off from both Colton proper and the surrounding region. Despite these challenges, residents with few resources have used a do-it-yourself approach to neighborhood design combined with their imagination and resourcefulness to alter landscapes in ways that are intimate in scale and personal in nature. The South Colton Livable Corridor Plan was needed to strengthen the community's grassroots tactical urbanist approaches and provide a regulatory framework for formalizing complete streets, creating amenities, inviting mixed-activity investment, and developing new housing.
The Solution
Strategies for Community Resilience and Upliftment
Dudek crafted the the Plan, which avoids rigid determinism by accommodating the community's personalized efforts to create a more livable public realm. In many ways, this is the first time elements of Latino Urbanism have been translated into urban design guidelines that are less prescriptive and more encouraging and validating of existing cultural, social, and physical patterns. Dudek and Place It! led a series of interactive community outreach workshops to generate feedback and ideas about how to make South Colton a safer, more vibrant, walkable neighborhood with re-established connections to the surrounding neighborhoods.
What We Did
Our multidisciplinary specialties allow us to provide efficiencies that maintain project momentum.