Stormwater Infrastructure Design
Our engineers and hydrologists provide services from flood control infrastructure planning, design, and conjunctive use to natural drainage feature creation, watershed management, and water quality permit compliance to plan and design projects that optimize valuable surface water assets while reducing risks to infrastructure and property.
Plan, Design, Manage
We excel at the planning, design, and management for surface water and stormwater infrastructure, as well as natural watershed systems. Our diverse experts integrate cutting edge technology for numeric modeling, source and conveyance assessment and control, low-impact development techniques, and quality enhancements, reducing reduce flood risk and protecting beneficial uses.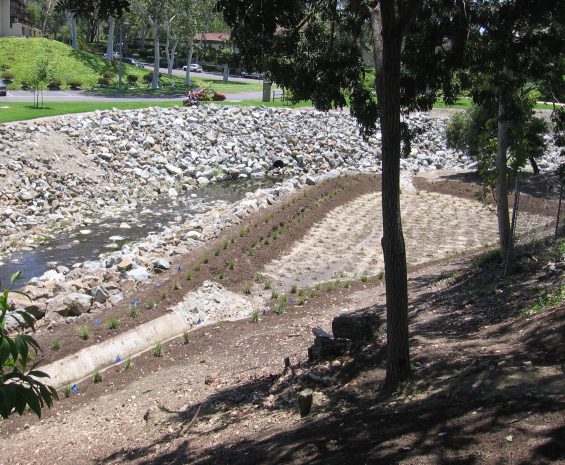 Clients Served
Cities, including Carlsbad, Oceanside, Indian Wells, La Quinta, Laguna Beach, Mission Viejo, Rancho Palos Verdes, Redondo Beach, San Diego, Santa Barbara, Santa Maria, Santa Ana, Thousand Oaks, and Yucaipa
Water districts, including Coachella Valley, Elsinore Valley Municipal, Goleta, Orange County, Ramona Municipal, and Rancho California
Other entities, including Agua Caliente Band of Cahuilla Indians, Caltrans, Imperial Irrigation District, Orange County Public Works, Riverside County Flood Control and Water Conservation District, Riverside County, San Bernardino County Flood Control and Water Conservation District, San Bernardino Valley Municipal Water District, San Bernardino County, and San Elijo Joint Powers Authority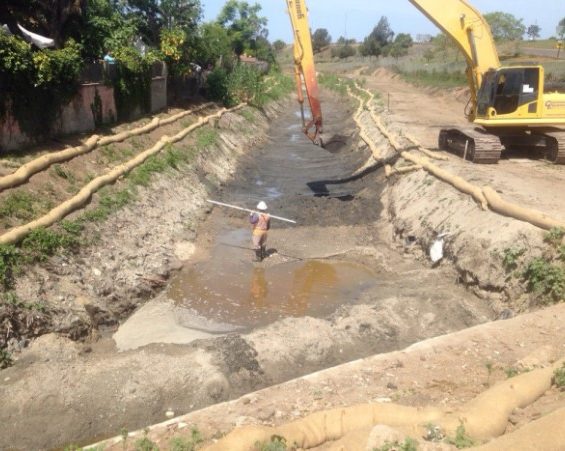 Project Highlights
Montanoso Recreation Center Bioswale, City of Mission Viejo
Regional Flood Control Facilities, Coachella Valley Water District
Master Storm Water Maintenance Program, City of San Diego
Laguna Canyon Channel Study and Design, Beach St. to Ocean, City of Laguna Beach
Regional Drainage Analysis, City of La Quinta
What We Do
Our multidisciplinary in-house specialties allow us to provide efficiencies that maintain project momentum.
DSOD Facility Analysis and Design
FEMA Flood Mapping and Studies
Flood Control Facility Design
Green Infrastructure Planning and Design
Master Drainage Planning
Natural Drainage System Restoration and Enhancement
Storm Drain Infrastructure Assessment, Rehabilitation, Design
Water Features
Project Support
Condition Assessment
Cost Estimating