Landscape Architecture
Dudek's landscape architects design ecologically based places using our in-depth understanding of science and design and through effective public outreach. We provide creative, engaging, low-maintenance, cost-effective landscape architecture solutions considering environmental systems, ecological principles, public agency regulations, and sustainable design.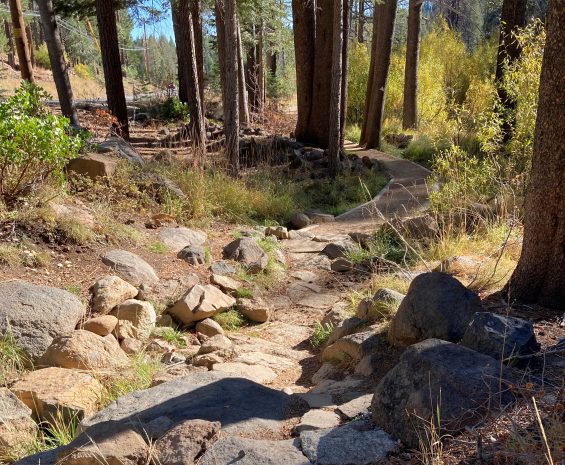 Landscape Design that Combines Restoration and Recreation
Our team creates projects that combine active and passive recreation with habitat restoration to help you meet the needs of your stakeholders while reducing environmental mitigation costs and project timelines. We are passionate about projects that combine parks, open space, and trails with habitat restoration, and we incorporate habitat restoration, interpretive education, native plants, water conservation, and nature-themed play into our designs. Our project experience spans sensitive habitats such as riparian woodlands and wetlands and includes trail and open space recreation; habitat restoration; streetscapes; natural resources management; and interpretative educational materials.
Blending Science, Design, and Community Outreach
Our approach blends the science of hydrology, ecology, and restoration with the design of open space, and successful public outreach to create healthy, ecologically robust habitats and enriching, engaging places for passive recreation and education. Our landscape architects and ecologists plan, design, and implement projects, using their expertise to take projects from conception through post-construction monitoring. We work closely with our biologists, botanists, hydrologists, geomorphologists, civil engineers, permitting specialists, urban and environmental planners, and visual storytellers to develop designs that enhance habitat while providing public access.
What We Do
Our multidisciplinary in-house specialties allow us to provide efficiencies that maintain project momentum.
Bioremediation treatment of contaminated water
Bioswale and Bio-basin Revegetation
Erosion Control Plans
Low-Impact Development (LID)
Native Transitional Landscaping
Pedestrian, Hiking, Equestrian, and Bicycle Trails
Permaculture
Public Access, Parks, and Open Space Planning
Streetscapes/Complete Streets
Third-party reviews and plan check reviews
Visual Analysis and Visual Screening
Deliverables
Cost estimates and value engineering
Design concept plans and presentation drawings
Detailed design construction PS&Es
Feasibility and constructability assessments and evaluations
Field design, adaptive management, construction oversight
Mt. Ave West Groundwater Recharge Basins
A 40-acre recharge facility to create a resilient water supply in the San Jacinto Groundwater Basin.
View the Project