/
/
/
Mountain Ave. West Groundwater Replenishment Basins
Mountain Ave. West Groundwater Replenishment Basins
The Mountain Ave. West Groundwater Replenishment Basins project is a 40-acre recharge facility that is part of the San Jacinto Valley Enhanced Recharge and Recovery Program (SJVERRP) operated by the Eastern Municipal Water District. The SJVERRP will create a resilient water supply supporting the sustainable management of the San Jacinto Groundwater Basin (Basin), reduce dependence on the Bay-Delta, and offer other environmental, water quality, education, and recreation benefits.
Project Facts
Eastern Municipal Water District
San Jacinto, CA
Groundwater Recharge Facility capable of recharging 37,000 acre-feet per year
Award-winning engineering project
The Challenge
To facilitate the sustainable management of the Basin, EMWD needed to maximize available water supplies in dry-weather years by creating water capture, recharge, conveyance, and treatment facilities. The project is located close to residential neighborhoods and a public park, as well as critical transportation and utility infrastructure, so it was important to reduce operational risks associated with the recharge facility.
The Solution
Dudek prepared construction documents for the facility, which features three basins: one for de-silting and flow distribution and two for recharge of up to 37,000 acre-feet per year. Project elements included flow control and metering facilities, water pipeline infrastructure, hydraulic basin inlet and control structures, grading plans and details, as well as perimeter landscape and trail improvement.
Mitigation and safety features for the project included stringent dust control measures, embankment slope lining with soil cement to reduce lateral transmission of recharge water and eliminate slope erosion, a perimeter berm to reduce overflow potential, as well as aesthetic and noise impacts, basin water-level monitors tied into the SCADA system, and 11 groundwater monitoring wells around the site.
The Impact
During wet-weather years, water can be captured, conveyed, recharged, and stored or "banked" in the San Jacinto Groundwater Basin. Groundwater recharge will include non-potable water and surplus imported State Water Project water supplies. During drought years, this stored water will be extracted, treated, and supplied to the region. Groundwater banking is a cost-effective approach to increasing a region's dry-weather yield, minimizing environmental impacts, and often improving the environmental conditions of new water supply projects.
What We Did
Our multidisciplinary specialties allow us to provide efficiencies that maintain project momentum.
3D renderings
Flow control and pipeline design
Groundwater Extraction Well siting, drilling, monitoring
Groundwater recharge facility design
Landscape architecture
Yearbook of Engineering Achievement Award
Civil+Structural Engineer Media's Yearbook of Engineering Achievement Award celebrates the projects that have demonstratively moved the industry forward through community and environmental impact, innovative technical processes, or groundbreaking vision and execution.
Engineering Excellence Merit Award
The American Council of Engineering Companies of California's annual Engineering Excellence Awards competition recognizes outstanding achievements in engineering and land surveying projects completed by California firms.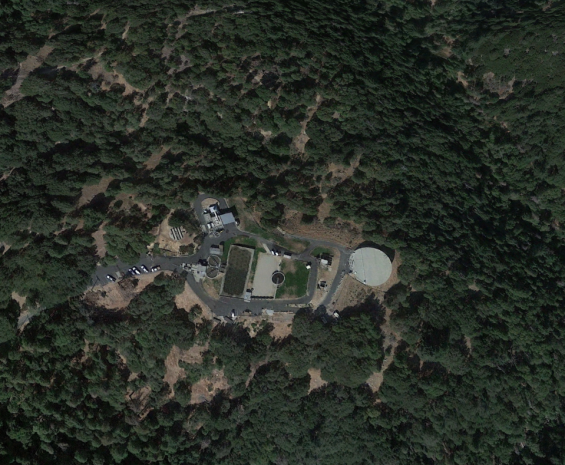 Next Project
Huston Creek Wastewater Treatment Plant Dewatering Building and Clarifier
Crestline Sanitation District undertook a project to construct a new two-story biosolids dewatering building and primary clarifier at their 0.7-million-gallon-per-day (MGD) Huston Creek WWTP (Wastewater Treatment Plant) to improve reliability and facility performance of the plant.
View Project