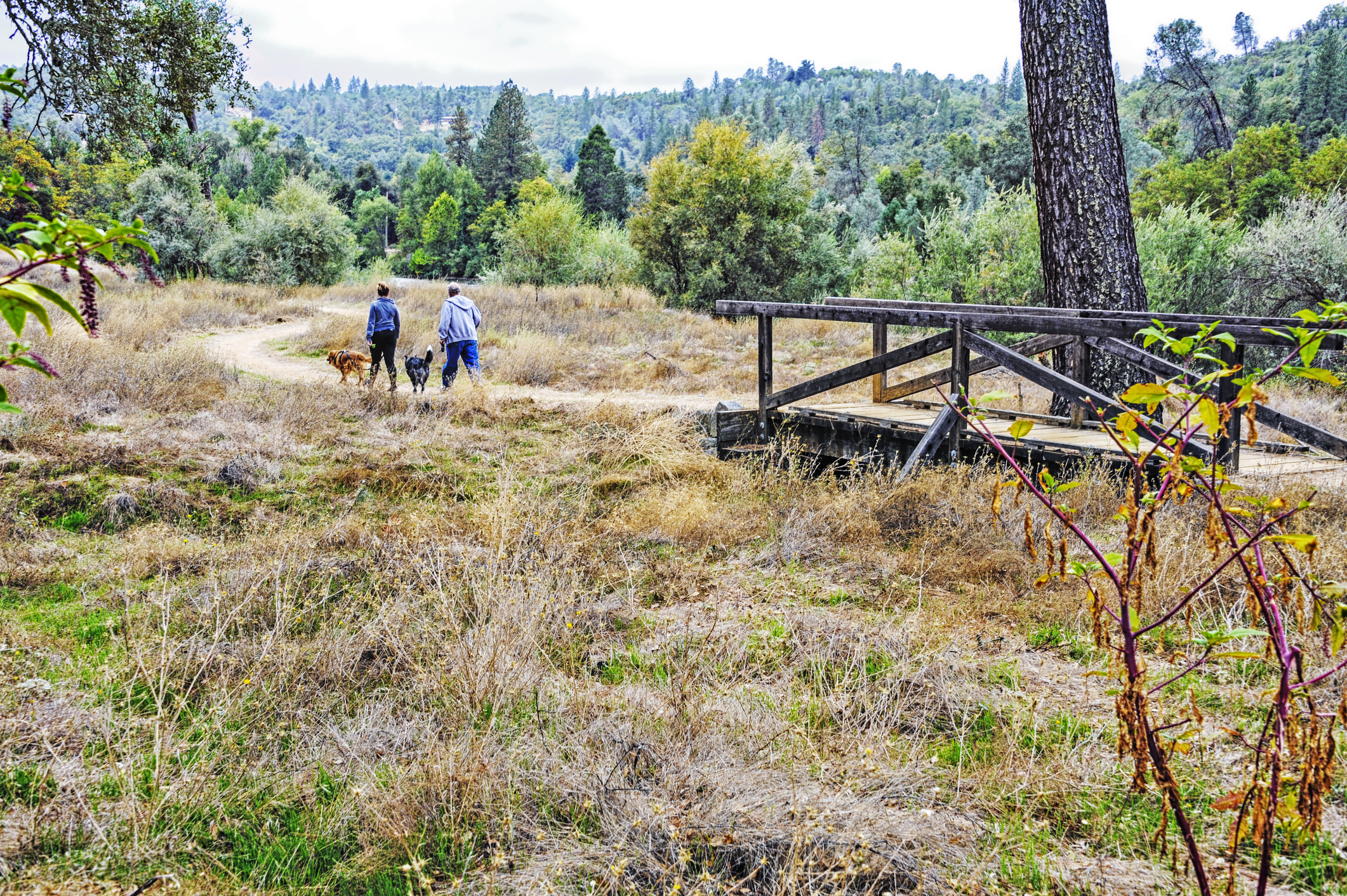 In post-fire landscapes, unauthorized trail pioneering often occurs when barriers to passage, such as dense native vegetation, have been removed. Unplanned, spontaneous trail establishment is done without consideration of proper trail design, and these activities often happen out of the purview of land managers, in areas where patrolling is infrequent or absent due to limited natural resource management budgets. Once these unplanned trails are established and vegetation regrows, frequent use by residents and visitors can erode and degrade the water quality of nearby creeks and lakes, as well as inadvertently disturb cultural resources and sensitive biological resources. As such, environmentally sensitive trail alignment is vital to ensuring the protection of sensitive resources that may be impacted by trail development. Dudek's custom Trail Alignment Assessment Tool gives land managers access to a simple dashboard of alternative alignments, enabling expedited, cost-effective trail alignment decisions.
Dudek's Solution: Trail Alignment Assessment Tool
Our Trail Alignment Assessment Tool contains multiple geospatial datasets for key environmental resources, including topography (slope), soils (a proxy for erosive conditions due to trail construction and long-term use), vegetation, watercourses, special-status wildlife and plant species, as well as cultural resources. Once the user has a proposed alignment in mind, assessment happens in just four simple steps:
User inputs alignment data on a mobile dashboard
Geospatial datasets are intersected with the proposed trail alignment
Scores are developed from pre-set risk factors depending on the sensitivity of the resource being impacted
User receives trail alignment analysis results on another mobile dashboard
A color-coded readout map provides a visual depiction of trail segments with low, moderate, and high resource impacts. The user can then drill down to review underlying data that contributes to the overall score and impact risk ranking.
Additionally, the interface can be used as a design tool to test alternative trail alignments to determine the least destructive alignment, while identifying feasible trail routes through the project site. "The trail assessment tool was originally built to inform the land managers of the potential impacts involved with a proposed trail alignment," Mike Sweesy, Dudek Restoration Principal said. "But it quickly became apparent that the desktop tool could be used to find alternative trail alignments that would result in fewer environmental impacts without having to go into the field."
The Tool in Action for the City of San Diego
Dudek originally created the assessment tool for the City of San Diego Public Utilities Department (PUD) to conduct an expedited first pass analysis of proposed linear trail alignments on City-owned Source Water Protection Lands. The City's Source Water Protection Lands comprise and surround eight drinking water reservoirs that are located throughout the City and County of San Diego, providing potable water to nearly 1.5 million residents. These reservoirs include the San Vicente, El Capitan, Barrett, Sutherland, and Morena Reservoirs located in the San Diego backcountry. More than 40,000 acres of natural open space surrounds these reservoirs, and maintaining these lands helps protect water quality.
With more than 40,000 acres under management in multiple municipalities and the County of San Diego, the City receives numerous trail alignment requests for review and approval. Dudek's Trail Alignment Assessment Tool helped the City by providing site-specific analysis that could be repeated and used as a design tool, all the while reducing the time needed to conduct trail analyses in the field, saving the City time and land management costs.
Development of the Tool
The Trail Alignment Assessment Tool is the first of its kind and was developed fully in house through a collaborative process between Dudek's GIS, IT, and Habitat Restoration professionals, who undertook the iterative following process:
Our team of Habitat Restoration professionals provided a ranking within each assessment factor, (e.g. assigning a numeric value to each soil type that is present within source water protection lands to rank soils by erosivity and stability for a trail surface). Similar rankings were prepared for vegetation, slopes, jurisdictional areas, etc.
Next our sophisticated GIS experts efficiently constructed database models to serve as the engine of rapid assessments, and the resulting databases were tested with hypothetical trail alignments to review output scores check for appropriate output;
Then our experienced programmers developed effective user interfaces and intuitive dashboards to deliver meaningful, actionable data analysis; and
Finally, our team of Habitat Restoration professionals, including landscape architects, provided expertise on trail construction and alignment issues to ensure clients could conceptualize landscape-level analyses.
Our custom tool allows land managers to make informed decisions regarding proper placement of public pedestrian trails in order to protect natural resources and water quality, while permitting public access and enjoyment of public lands.
---
For more information on trail alignment assessment and habitat restoration, contact Michael Sweesy. For info on the GIS and programming behind our Trail Alignment Assessment Tool, contact Mark McGinnis.