/
/
/
Huston Creek Wastewater Treatment Plant Dewatering Building and Clarifier
Huston Creek Wastewater Treatment Plant Dewatering Building and Clarifier
Crestline Sanitation District undertook a project to construct a new two-story biosolids dewatering building and primary clarifier at their 0.7-million-gallon-per-day (MGD) Huston Creek WWTP (Wastewater Treatment Plant) to improve reliability and facility performance of the plant.
Project Facts
Crestline Sanitation District
San Bernardino County, CA
.7 MGD treatment capacity
The Challenge
The District needed to improve the reliability and facility performance of the Huston Creek WWTP to comply with regulations, mitigate health and safety concerns, and reduce O&M costs. The project's topography required careful structural design and retaining wall construction to support new facilities. Maintaining plant operations during construction was also a challenge.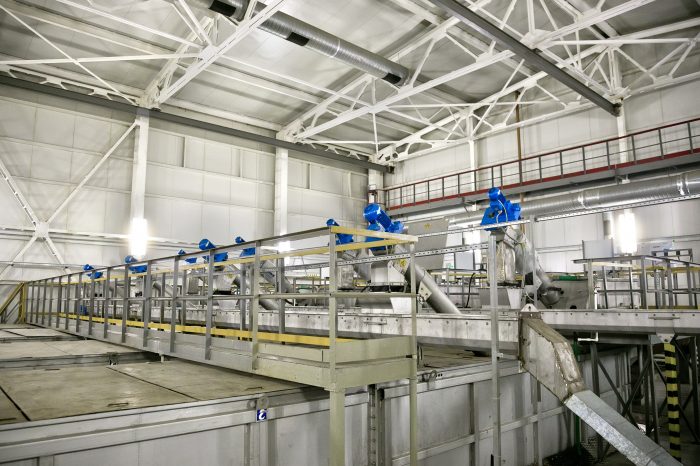 The Solution
Dudek provided engineering design services for new structures, process equipment, pumps, channels, and electrical systems, as well as a new emergency generator. Our funding experts also managed the preparation of a funding application for the State Revolving Fund, successfully securing $9 million in low-interest financing for the project.
What We Did
Our multidisciplinary specialties allow us to provide efficiencies that maintain project momentum.
Next Project
Santa Ana River Conservation and Conjunctive Use Program
Five regional water agencies within the Santa Ana River Watershed joined in an innovative collaboration to develop and implement a watershed-wide "large water supply" solution. Dudek Engineers facilitated brainstorming and, with agency staffs, led the development of the Santa Ana River Conservation and Conjunctive Use Program (SARCCUP), in addition to grant application preparation and designing initial facilities.
View Project