Stormwater Pollution Prevention Plan Development and Monitoring
Our engineering and stormwater professionals develop site-specific stormwater pollution prevention plan (SWPPP) designs to ensure regulatory compliance while minimizing SWPPP implementation and maintenance costs for infrastructure improvement, land development, and habitat restoration projects.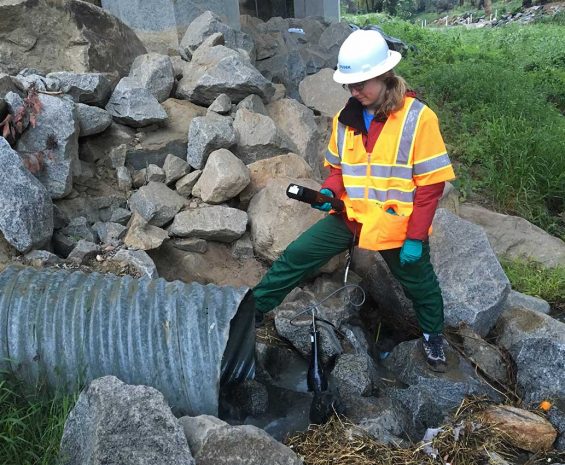 Implementing Best Management Practices
Our Qualified SWPPP Developers and Practitioners (QSD/QSP) are well versed in the most recent California regulations and local standards for the planning, design, construction, and inspection of stormwater best management practices (BMPs). Our team understands how to review the project and phasing to implement the most cost-effective and functional BMPs. Additionally, our native habitat construction subsidiary, Habitat Restoration Sciences Inc., implements BMPs, including temporary erosion and sediment control devices in a fast and effective manner.
What We Do
Our multidisciplinary in-house specialties allow us to provide efficiencies that maintain project momentum.
Low-Impact Development
Numerical Modeling
Stormwater Site Design