Hydrologic/Hydraulic Advanced Modeling
Our stormwater/surface water engineers are experts in advanced and complex hydrologic and hydraulic computer modeling for projects in both urban and rural settings. Emphasizing design, we understand the intricacies of state-of-the-art modeling for drainage infrastructure. The more realistic evaluations available through this modeling can result in significant savings, sometimes in excess of 30% in construction costs compared to traditional hydrologic/hydraulic modeling techniques.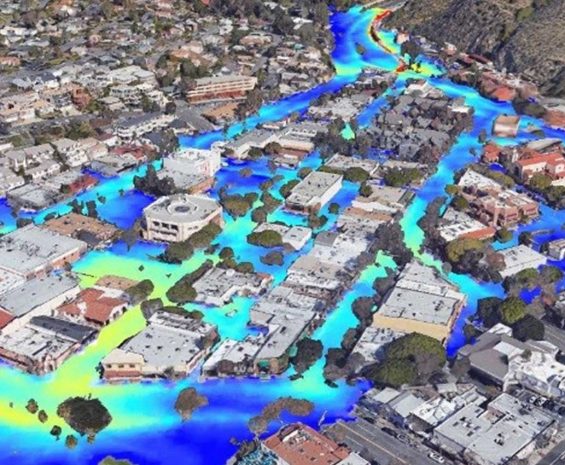 Solutions in Consideration of Regulatory Shifts
Our stormwater/surface water experts are industry leaders, positioning us at the forefront in a time of global climate change. With sea-level rise, more frequent powerful storms, and a rapidly changing regulatory environment, stakeholders and clients will be required to identify drainage solutions that are non-standard or require out-of-the-box thinking. Our approach to each project is customized, utilizing an array of advanced models to deal with drainage issues ranging from urbanized coastal areas to rural alluvial fans. No matter how complex a drainage issue is, we have the expertise to provide comprehensive analysis, planning, final design, and construction support so you receive the most feasible and cost effective model.
Clients Served
Cities, including Anaheim, Carlsbad, Indian Wells, La Quinta, Laguna Beach, Mission Viejo, Rancho Palos Verdes, San Diego, Santa Barbara, Santa Ana, Santa Barbara, Thousand Oaks, and Yucaipa
Water districts, including Coachella Valley, Elsinore Valley Municipal, Goleta, Orange County, Ramona Municipal, Rancho California, and San Bernardino Valley Municipal
Other entities, including Riverside County Flood Control and Water Conservation District, San Bernardino County Flood Control and Water Conservation District, Riverside County, and San Bernardino County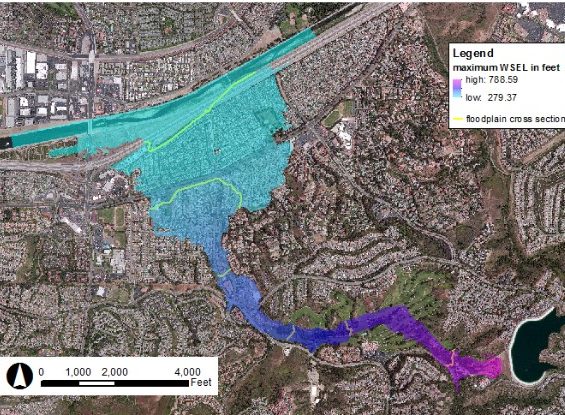 Project Highlights
Laguna Canyon Channel Study and Design, Beach Street to Ocean, City of Laguna Beach
Washington Street Drainage Improvements, City of La Quinta
Walnut Canyon Reservoir and Dam Inundation Mapping, City of Anaheim
What We Do
Our multidisciplinary in-house specialties allow us to provide efficiencies that maintain project momentum.
Alluvial Fan Flood Hazard Evaluation
Complex Hydrology
Dam Inundation Mapping and Emergency Action Planning
Distributed Rainfall (Rain-on-Grid)
FEMA Flood Mapping
Natural Stream Analysis/Design
Sediment Transport and Scour
Surface Modeling (2D)
Urban Drainage (Linked 1D/2D)
Project Support
Condition Assessment
Cost Estimating