/
/
/
Former Manufacturing Site Remediation
Former Manufacturing Site Remediation
Kearney-KPF manufactured high-voltage switching devices for utility companies on a site in Stockton for close to 40 years beginning in 1951. Presently, the site is used for trucking, equipment storage, auto repair, and construction, and includes 10 buildings.
Project Facts
Kearney-KPF
Stockton, California
Project work is ongoing
30+ years' experience on the site
12.6-acre site
The Challenge
For more than 30 years, liquid wastes from two manufacturing processes––silver plating and galvanizing––were disposed of in shallow ponds on the site. Disposal was suspended in 1985 in order to perform soil and groundwater investigations, which revealed high levels of heavy metals and volatile organic compounds. The site was sold in 1999 and now comprises many different businesses. Ongoing cleanup efforts are sometimes hampered by tenant activities.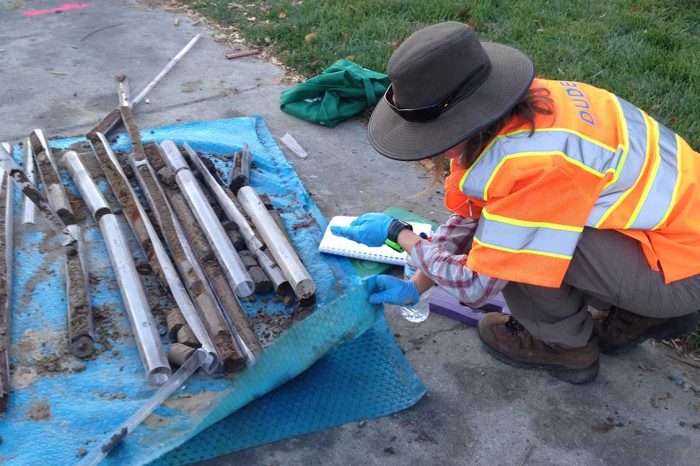 The Solution
Our team performed subsurface investigation, installed engineered cover on shallow ponds, established a remedial well field and treatment system, and installed and performed quarterly sampling of more than 40 groundwater monitoring and extraction wells. We also prepared, designed, and implemented a remedial action plan for the collection and treatment of contaminated groundwater, and reinjection into the aquifer. The DTSC recently approved the site's RCRA Hazardous Waste Facility Post Closure Permit for a further 10 years. We also negotiated a reduced monitoring and treatment schedule with DTSC, as well as a clear path to achieving Detection Monitoring status for the site.
In Our Words
This project is a perfect example of how client involvement is integral to a successful outcome. Our long tenure on this project has provided an aspect of consistency and level of expertise that keep cleanup efforts moving forward diligently and efficiently."
Glenna McMahon, PE, CEM
Senior Engineer
What We Did
Our multidisciplinary specialties allow us to provide efficiencies that maintain project momentum.