/
/
/
Indian Canyons Fire Assessment and Flood Damage Mitigation and Repair
Indian Canyons Fire Assessment and Flood Damage Mitigation and Repair
Following a fire and monsoonal flood, the Agua Caliente Band of Cahuilla Indians (ACBCI) needed to assess the damage and begin repair work in the canyons of Coachella Valley. Dudek worked closely with a federal Burn Area Emergency Response team to assess the damage and help restore and rehabilitate the natural features and infrastructure surrounding the canyon area.
Project Facts
Agua Caliente Band of Cahuilla Indians
Coachella Valley, California
Proposed improvements included replacement of culverts and creek stabilization and rehabilitation
The Challenge
Following the Mountain Fire in July 2013 a monsoonal weather system moved through the Coachella Valley in early September settling over the West Fork Creek watershed. The peak intensity of the storm (per the National Oceanic and Atmospheric Administration (NOAA)) was approximately 5 inches per hour with a total rainfall of approximately 1.6 inches in 1 hour. The storm, combined with the recent burn area, resulted in massive debris production from the watershed, causing significant damage to utility and road infrastructure.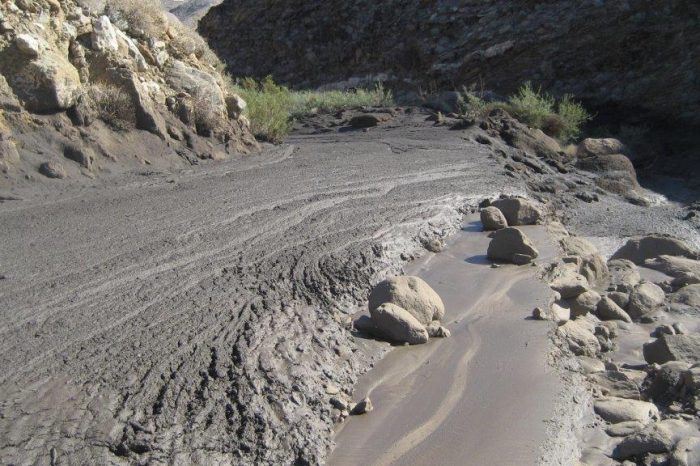 The Solution
The ACBCI engaged Dudek to assist with the restoration and rehabilitation of the natural features and infrastructure surrounding the canyon area. Dudek completed an assessment of debris volume and risk from additional debris flow, hydraulic modeling, plans and specifications, as well as permitting for debris removal.
Our experts provided hydrologic analysis of the watershed and hydraulic modeling of Palm Canyon Creek and its tributary drainages of West Fork Creek, Murray Canyon, and Andreas Canyon. The proposed improvements included the replacement of three degraded culvert crossings at the paved access road with concrete bridge structures and stabilization and rehabilitation of the creeks due to erosion of the embankments.
The Impact
The Indian Canyons comprise about 56 square miles and include more than 60 miles of trails. Listed on the National Register of Historic Places, more than 125,000 people visit the Canyons each year. Repair of fire and flood damage helped restore the Canyons and allow visitors to return.
What We Did
Our multidisciplinary specialties allow us to provide efficiencies that maintain project momentum.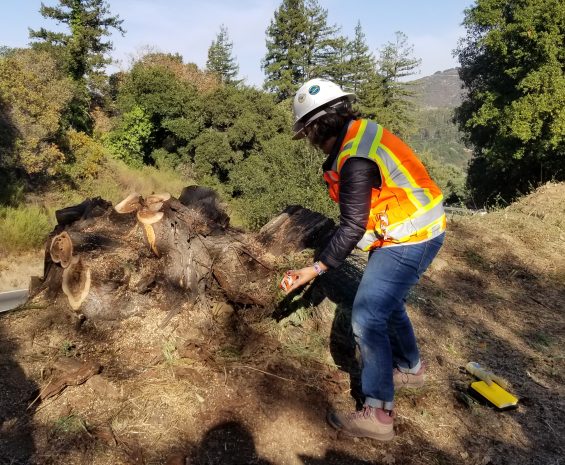 Next Project
State Route 17 Wildfire Resilience Planning and Implementation
CALFIRE and the Santa Clara County FireSafe Council undertook a project to reduce vegetative fuel along 6.5 miles of SR-17 in Santa Clara County to protect the community of Los Gatos and water and power infrastructure, as well as provide a safe escape route and refuge for residents and travelers in the Santa Cruz Mountains in the event of a catastrophic wildfire. Through creation of a shaded fire break, Dudek helped with wildfire resiliency planning and implementation.
View Project