/
/
/
State Route 17 Wildfire Resilience Planning and Implementation
State Route 17 Wildfire Resilience Planning and Implementation
CALFIRE and the Santa Clara County FireSafe Council undertook a project to reduce vegetative fuel along 6.5 miles of SR-17 in Santa Clara County to protect the community of Los Gatos and water and power infrastructure, as well as provide a safe escape route and refuge for residents and travelers in the Santa Cruz Mountains in the event of a catastrophic wildfire. Through creation of a shaded fire break, Dudek helped with wildfire resiliency planning and implementation.
Project Facts
California Department of Forestry and Fire Protection (CAL FIRE)
Santa Clara County FireSafe Council
6.5 miles along SR-17 in Santa Clara County
Complex project site
Completed under aggressive timeline
Funded with CAL FIRE grant
The Challenge
The project was needed to comply with an emergency proclamation by the Governor to protect California's most wildfire-vulnerable communities. Challenges including an aggressive timeframe, as  well as addressing the needs of multiple large stakeholders including Caltrans, Santa Clara Valley Water District, San Jose Water Company, and Midpeninsula Open Space District, among others. Additionally, implementation needed to occur along an extremely dangerous mountain travel route where lane closures were very difficult and steep mountainous terrain made it difficult to navigate by multiple work crews.
The Solution
Dudek provided multi-disciplinary services for wildfire resilience planning and implementation, including biological resource surveys, cultural resource assessments, forestry and arboriculture, fuel reduction/management compliance monitoring, stormwater management, and CEQA documentation/review. The project was temporarily suspended in early 2020 due to the pandemic and was ultimately completed in May 2020.
The Impact
Project completion will protect Los Gatos residents, as well as critical water and power infrastructure in the region. Additionally, residents and the public have access to a safe escape route via SR-17.
What We Did
Our multidisciplinary specialties allow us to provide efficiencies that maintain project momentum.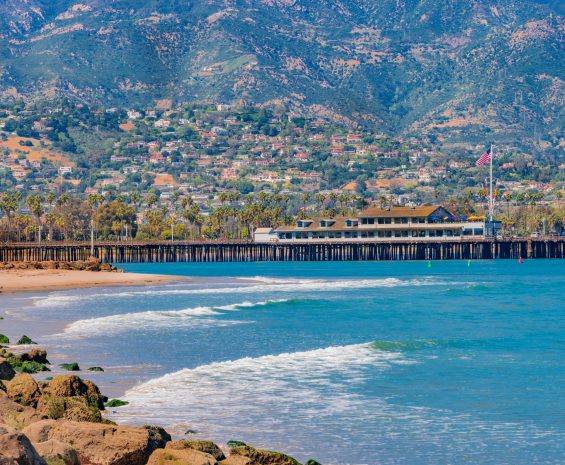 Santa Barbara Community Wildfire Protection Plan Update and Program EIR
The City of Santa Barbara was awarded a CAL FIRE grant to update their Community Wildfire Protection Plan (CWPP) and craft a Program Environmental Impact Report (PEIR) for plan implementation. Dudek prepared the PEIR and CWPP, as well as facilitated virtual public outreach to inform both processes.
View Project