/
/
/
Santa Ana River Horizontal Directional Drilling
Santa Ana River Horizontal Directional Drilling
Dudek was contracted by the Chino Basin Desalter Authority (CDA) to design approximately 1,500 lineal feet of their Product Water Pipeline. The project comprised a new 30-inch-diameter cement-mortar lined and coated (CML&C) welded steel water pipeline and 36-inch DR9 high-density polyethylene (HDPE) pipeline and appurtenances, including a 1,000-lineal-feet horizontal directional drilling (HDD) crossing beneath the Santa Ana River.
Project Facts
Chino Basin Desalter Authority
Chino, CA
1,000-lineal-foot segment under the Santa Ana River
Horizontal directional drilling technology
The Challenge
During prior construction on this section of the Product Water Pipeline, the micro-tunneling installation of a 42-inch steel casing was halted when construction crews hit an unknown obstruction just below the northwestern bank of the Santa Ana River. This obstruction prevented the completion of the crossing, and, ultimately, the CDA decided to re-design the crossing using HDD techniques to complete the installation of the Product Water Pipeline.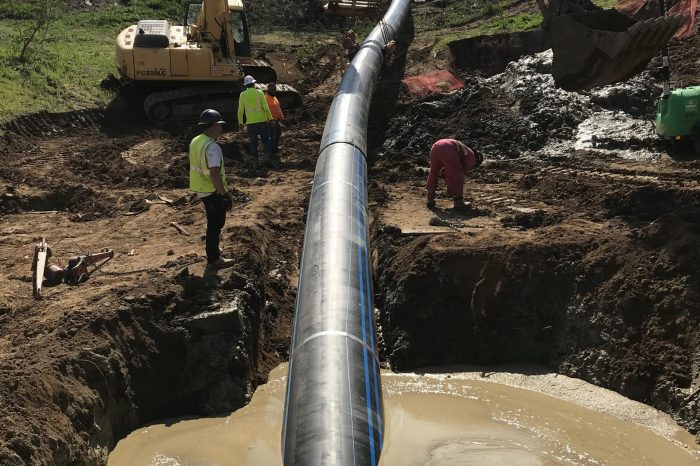 The Solution
Dudek prepared the horizontal directional drilling design, which incorporated an extensive geotechnical evaluation, including the use of a pilot bore, to provide confidence in the feasibility of an HDD crossing. Our engineers coordinated with the CDA's environmental consultant regarding construction in and around sensitive environmental habitats along the Santa Ana River.
The Impact
Completion of this portion of the pipeline allows the CDA to provide Western Municipal Water District with its complete allocation of product water from the Chino II Desalter Facility.
Drilling Under the Santa Ana River
Watch as construction crews perform horizontal directional drilling to install pipeline underneath the Santa Ana River.
What We Did
Our multidisciplinary specialties allow us to provide efficiencies that maintain project momentum.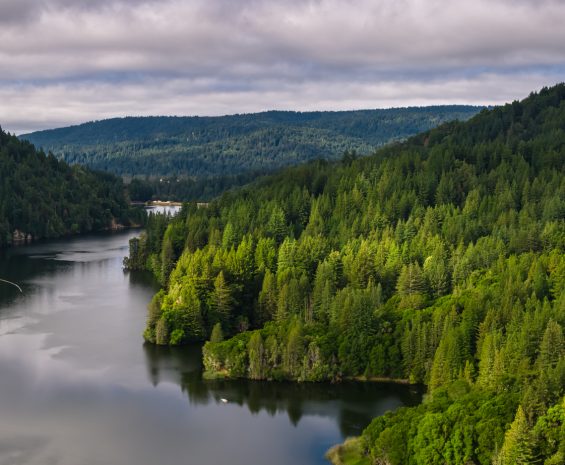 Next Project
Newell Creek Dam Inlet/Outlet and Pipeline Replacement
The City of Santa Cruz Water Department proposed a major capital improvement project to replace an existing dam inlet/outlet works at the Newell Creek Dam with a new intake, outlet features, and pipeline to convey water from an existing river intake, to reservoir, and from the reservoir to the City's water treatment plant.
View Project