/
/
/
SANDAG Holistic Implementation of Adaptation and Transportation Resilience Strategies
SANDAG Holistic Implementation of Adaptation and Transportation Resilience Strategies
Dudek worked with SANDAG to create a methodology that local jurisdiction planners and project managers can use to identify what climate adaptations and environmental justice strategies should be implemented and why. This methodology provides a deliberate process for understanding local vulnerabilities and values, as well as evaluating adaptation strategies based on equity, economic, environmental, and feasibility criteria.
Project Facts
Prepared for SANDAG
San Diego County, California
Excel-based tool
Policy toolkit for local planners and project managers
The Challenge
When creating policy, planners must transform "best practices" into "best fit" to ensure that policies reflect the physical, political, and social environments of their community. Historically in the SANDAG region, policy development and the decision-making process were opaque to the public, resulting in plans lacking holistic buy-in. The Dudek team created a tool that local San Diego County jurisdiction planners and project managers can use to identify and justify what climate adaptations and environmental justice strategies should be implemented.
The Solution
Dudek planners crafted an Excel tool and associated Implementation Toolkit, which allows local jurisdictions and their constituents to rank and weight their values, while technical staff score potential policy. This democratizes planning, by removing a barrier of complexity and shifts power. The tool also helps communicate why a particular strategy was chosen and how a recommended policy might be modified to better fit the needs of the community. The tool can be used to score and modify strategies from other plans or encourage plan alignment by using the tool to incorporate other community plans and public objectives.
The Impact
The tool allows local governments to create transparent planning processes and an even playing field for the public and decision-makers. It creates meaningful plans by allowing the public to chart the course and enabling the technical experts to implement. The use of this toolkit will help build resilience around the San Diego County region by providing the missing link between vulnerability assessments and adaptation projects.
What We Did
Our multidisciplinary specialties allow us to provide efficiencies that maintain project momentum.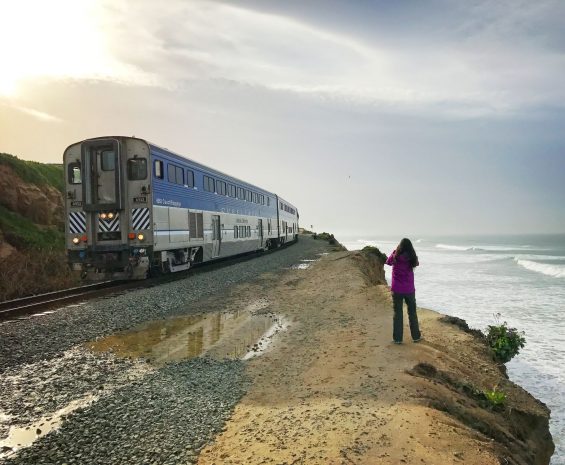 Next Project
SANDAG Regional Transportation Infrastructure Sea-Level Rise Assessment and Adaptation Guidance
To address the risk to transportation infrastructure caused by sea-level rise, the San Diego Association of Governments (SANDAG) sought to assess sea-level rise risks throughout the San Diego County region and plan for climate change adaptation. Dudek evaluated the region's vulnerability using models and crafted a robust, visually engaging document to guide future sea-level rise adaptation efforts.
View Project