/
/
/
SANDAG Regional Transportation Infrastructure Sea-Level Rise Assessment and Adaptation Guidance
SANDAG Regional Transportation Infrastructure Sea-Level Rise Assessment and Adaptation Guidance
To address the risk to transportation infrastructure caused by sea-level rise, the San Diego Association of Governments (SANDAG) sought to assess sea-level rise risks throughout the San Diego County region and plan for climate change adaptation. Dudek evaluated the region's vulnerability using models and crafted a robust, visually engaging document to guide future sea-level rise adaptation efforts.
Project Facts
Prepared for SANDAG
San Diego County, California
70+ miles of coastline analyzed
Cross-jurisdictional effort
Regional transportation infrastructure included roadways, active transportation pathways, and transit routes
10+ interviews were conducted and 3 public workshops held
The Challenge
Many coastal cities in San Diego County are at risk from sea-level rise with assessments indicating that transportation infrastructure is vulnerable. Because disruptions to one segment of transportation infrastructure can cause traffic delays and disruption of emergency services to the rest of the system SANDAG sought to assess sea-level rise risks regionally to promote coordinated adaptation efforts.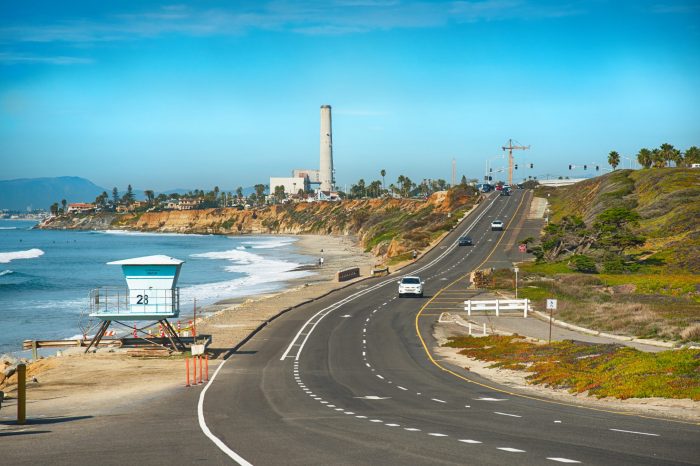 The Solution
Dudek's coastal planning team modeled two scenarios representing probabilistic sea-level rise projections for the years 2050 and 2100. Then our experts quantitatively evaluated the vulnerability of select regional transportation assets to identify which assets were of greatest concern. These models and analyses informed the preparation of an Adaptation Guidance report. The document evaluates potential sea-level rise impacts on regional transportation infrastructure in San Diego County, provides an overview of best adaptation planning practices, and presents adaptation pathways consisting of policies, potential projects (with an emphasis on natural infrastructure), and funding mechanisms that may be considered at the regional or local level to minimize risks from hazards and maintain a functioning regional transportation system.
The Impact
The San Diego Association of Governments (SANDAG) is the Metropolitan Planning Organization for the San Diego region, and findings from the Adaptation Guidance will be incorporated into San Diego Forward: The 2021 Regional Plan, which combines its Regional Transportation Plan, Sustainable Communities Strategy, and Regional Comprehensive Plan. Implementation of the strategies outlined can "allow communities to reduce the risk of costly damage from coastal hazards, ensure the coastal economy continues to thrive, and protect coastal habitats, public access and recreation, and other coastal resources for current and future generations."
What We Did
Our multidisciplinary specialties allow us to provide efficiencies that maintain project momentum.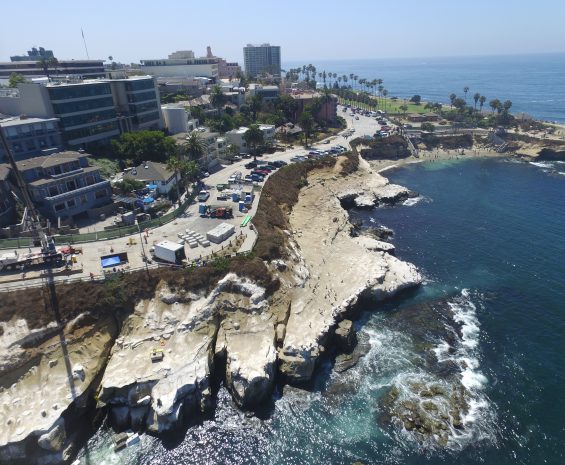 Next Project
Coast Boulevard Emergency Sea Cave Stabilization
The City of San Diego's Coast Boulevard Sea Cave Emergency Stabilization project addressed an eroding sea cave and improved the storm drain system, roadway, and sidewalks impacted by construction. Dudek provided storm drain system design, aerial surveying and mapping, water pollution control planning, and construction monitoring.
View Project