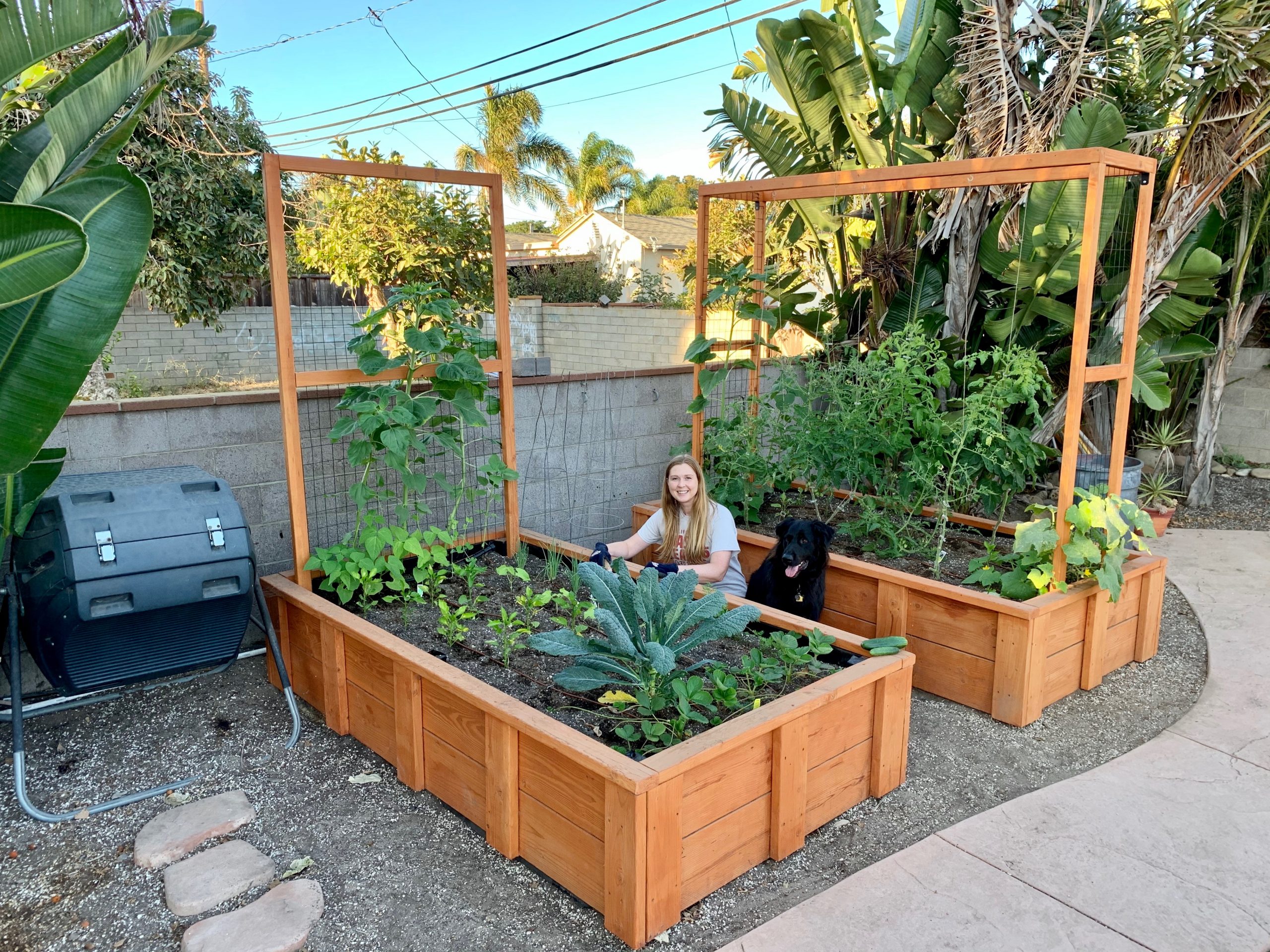 DuGreen Mission
​We are Dudekians working to improve our environmental footprint.
We are passionate about the environment and want to help Dudek become a more environmentally sustainable company.
We aim to create a more eco-friendly workplace by establishing company-wide best practices and educating staff on green practices they can implement in the office and at home.
We support local environmental organizations by volunteering at charitable events and collaborating with Dudek's charitable giving program, DuGood.
2020 DuGreen Accomplishments
DuGreen flourished in 2020, growing in big ways!
1 – Name Change
We launched in 2017 as the green team, but this year changed our name and logo to DuGreen to better reflect our mission and align with our brand.
3 – Goals Set Out to Accomplish
Increase outreach with community organizations focused on sustainability
Expand green education opportunities for Dudekians
Reduce waste in Dudek offices
17 – Organization Collaborations
We were able to collaborate with numerous organizations this year, including WildCoast, Ocean Discovery Institute, Computers 2 Kids San Diego, and more!
25 – Education Hours
Through lunch and learns and other meetings, Dudekians learned about bicycle maintenance from SANDA iCommute, volunteer opportunities with Coastal Roots and WildCoast, as well as gardening and composting basics by Dudekians, for Dudekians.
29 – Firms who Received SANDAG iCommute's Platinum Tier Diamond Award
Dudek was one of 29 firms to receive the Platinum Tier Diamond Award. The Diamond Awards recognize employers in the San Diego region who have made strides to promote alternative commute choices in the workplace. Only 20% of firms recognized (140) achieve this highest tier.
100 – Laptops Recycled
This year, we partnered with Computers 2 Kids San Diego, transitioning from our practice of selling back retired laptops to the vendor to donating them to C2K San Diego. This year's donations empowered 100 San Diegans to work or attend school through access to technology.
10k – Metric Tons of CO2 Reduced
2020 was a year unlike any other, including the rapid pivot to teleworking. Though it had its own challenges, by transitioning our staff to teleworking, we kept each other safe and reduced CO2 emissions by 10,000 metric tons.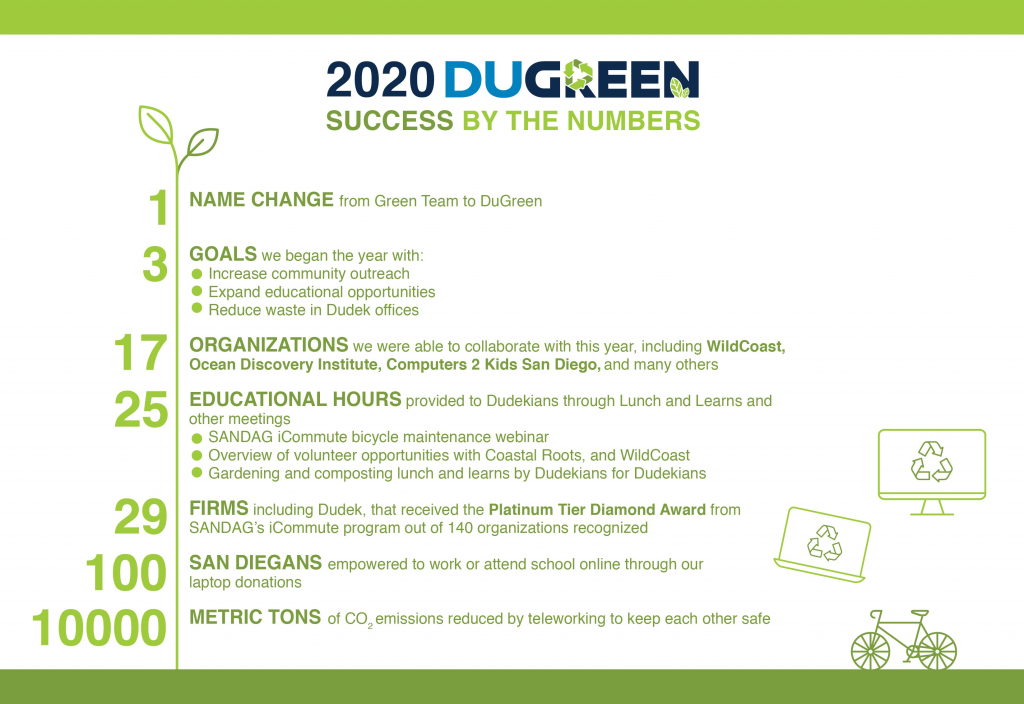 ---