Even if scientifically sound and technically accurate, an unclear or disorganized environmental document can slow or halt a project's success. A publications team that integrates editors, word processors, and graphic designers can provide comprehensive review and document management to help craft a well-written, accessible document that facilitates efficient, cost-effective environmental review and reflects well on the project team.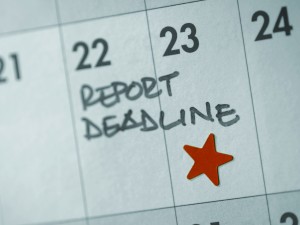 Seamless Document Management
Successful document management begins and ends with a publications team that is familiar with the content, terminology, and nuances of reviewing and formatting detailed technical reports for regulatory agencies.
Dudek publications group leader Becky Golden-Harrell said, "Understanding the myriad specific protocols of various agencies—such as administrative record requirements or web content format preferences— streamlines the environmental review process, and can save significant time and money for project teams."
Full-service document management teams can provide seamless workflow, from editing and proofreading through formatting and production for complex technical publications under tight deadlines. Comprehensive teams also offer:
A single point of contact for the entire document-management process, avoiding the need to coordinate separate editors, formatters, designers, and printers;
Internal consistency of style and terminology during the life of a project, provided by a team familiar with project nuances; and
Added-value services, such as document co-authoring, which streamlines collaboration for large, multi-contributor works.
This beginning-to-end involvement facilitates a broader understanding of the document and its context, resulting in a more polished final product that ensures agencies and the public understand a project's scope and impacts.
Ms. Golden-Harrell outlines the following steps to document management success:
Pull in publications staff early and often to organize documentation by creating templates, style guides, schedules, and project resources to get the project off the ground.
Use publications staff to review and format deliverables to ensure consistent use of terminology and clear reports.
Implement well-documented best management practices for file and data management, including saving copies of sources cited to bolster the administrative record.
Leverage online portals to facilitate the input and review of multiple agency and consultant responses to documents, including the ability of client and consultant to co-author documents in real-time.
Managing 12,000 Comments
Recently, the Dudek publications group built an online web-based portal to facilitate multi-party response to more than 12,000 comments that were received on the Proposed Land Use Plan Amendment and Environmental Impact Statement for the Desert Renewable Energy Conservation Plan (DRECP). The documents represent the culmination of a multi-year publications effort for an important plan developed by four state and federal agencies that covers more than 22 million acres across parts of seven counties.
The publications group electronically organized comment letters; created response templates to streamline the process, as well as a guide to facilitate response writing; and posted response files to the custom-built online portal. Once posted, multiple contributors collaborated on the responses in real-time, streamlining an effort that would have otherwise taken several months and resulted in file-management challenges.
"Document success hinges on working hand-in-hand with the agencies and other consulting firms involved in a project," said Steve Taffolla, Dudek editor and publications team leader for the DRECP. "Having a robust publications staff and a single team member serve as the project's point of contact goes a long way in achieving this success."
---
Becky Golden-Harrell is a technical editor with 13 years' experience editing complex, multidisciplinary technical manuscripts. She manages workflow for large, complex environmental documents, including EIRs, EIS, initial studies, and habitat conservation plans. For more information, contact her at bgolden_harrell@dudek.com or 760.479.4291.
Steve Taffolla is a technical editor with over 6 years' editorial experience, specializing in the preparation of complex, multidisciplinary environmental documents. For more information, contact him at staffolla@dudek.com or 760.601.3412.