/
/
/
Coast Boulevard Emergency Sea Cave Stabilization
Coast Boulevard Emergency Sea Cave Stabilization
The City of San Diego's Coast Boulevard Sea Cave Emergency Stabilization project addressed an eroding sea cave and improved the storm drain system, roadway, and sidewalks impacted by construction. Dudek provided storm drain system design, aerial surveying and mapping, water pollution control planning, and construction monitoring.
Project Facts
City of San Diego
La Jolla, CA
Completed within three months
Multi-award winner locally, regionally, and nationwide
The Challenge
A portion of Coast Boulevard near La Jolla Cove was closed due to ongoing cave erosion underneath the roadway. The cave and road needed to be stabilized quickly to ensure public safety and minimize the impacts of the closed road on local businesses and residents during peak tourist season. The three-month construction schedule would also require extensive coordination between the City and construction, design, and environmental monitoring teams.
The Solution
Dudek's engineers designed the storm drain system improvements, including implementation of a Green Street Best Management Practice (BMP), roadway improvements, and the construction BMP plans. The storm drain design included replacing two existing storm drain systems and outlets with one new storm drain system and a new single outlet to the ocean.
The roadway design included removing substandard base materials and recreating the historic concrete pattern along portions of the roadway, enabling it to tie seamlessly with future planned improvements. We also conducted aerial surveying and mapping, prepared a water pollution control plan, and conducted construction inspections.
The Impact
The project was recognized by several organizations in 2020, receiving awards including:
Project of the Year: American Public Works Association (APWA)
Disaster/Emergency Project of the Year: APWA San Diego and Imperial Counties Chapter
Small Project (under $10M) Award of Merit: US Best of the Best List, Engineering News-Record (ENR)
Small Project (under $10M) Award of Merit: Best Regional Project List, ENR
Outstanding Geotechnical Project: American Society of Civil Engineers
Stabilizing the Cove and Roadway
See how this award-winning emergency project was accomplished, with an overview of Dudek's role from our engineering project managers.
What We Did
Our multidisciplinary specialties allow us to provide efficiencies that maintain project momentum.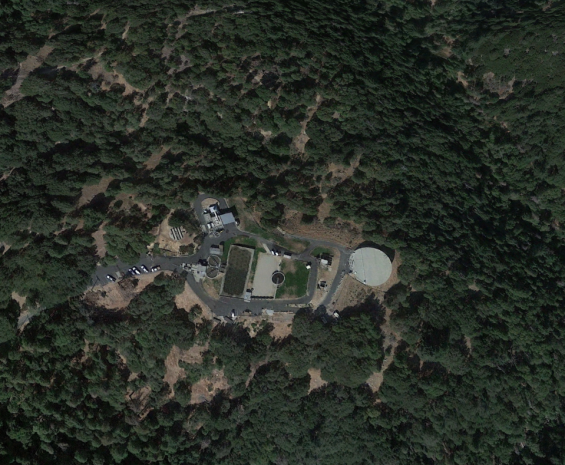 Next Project
Huston Creek Wastewater Treatment Plant Dewatering Building and Clarifier
Crestline Sanitation District undertook a project to construct a new two-story biosolids dewatering building and primary clarifier at their 0.7-million-gallon-per-day (MGD) Huston Creek WWTP (Wastewater Treatment Plant) to improve reliability and facility performance of the plant.
View Project