/
/
/
Coachella Valley Water District Water Reclamation Plant No. 7 Biosolids Upgrade
Coachella Valley Water District Water Reclamation Plant No. 7 Biosolids Upgrade
When the Coachella Valley Water District constructed a new headworks at Water Reclamation Plant No. 7 (WRP 7), it was critical to remedy the lack of redundancy and diminishing reliability of the two-decades-old plant sludge thickening and dewatering system. Dudek provided professional engineering services to support the replacement of wastewater solids handling facilities at the District's WRP 7.
Project Facts
Coachella Valley Water District
San Bernardino, CA
Wastewater facility upgrade
Engineering analysis and design
The Challenge
Before constructing the new WRP 7 headworks, operational staff could bypass excess solids to an adjacent aerated lagoon system. The new construction eliminated that option, so solids processing solely depended on a single gravity belt thickener and belt filter press system. The District needed to upgrade the design of this system to replace these solids handling facilities with consideration for future capacity expansion from 5-million-gallon-per-day (MGD) to 22.6-MGD capacity and to expedite the provision of necessary redundant solids handling equipment.
The Solution
Dudek provided professional engineering services, conducting a comprehensive comparative analysis of competing dewatering technologies, including site visits to observe relevant installations and assist in selecting the appropriate equipment for pre-procurement. Our team coordinated pilot testing of candidate dewatering technologies to verify performance, specifically on the WRP 7 thickened solids. Subsequently, Dudek provided engineering design services for a new solids handling facility, complete with a sludge holding tank, odor control, new truck scales, polymer storage and feed pumps, and solids thickening/dewatering and conveyance facilities.
The Impact
This project received an Engineering Achievement Award from the California Water Environment Association (CWEA), Colorado River Basin Section, in 2018.
What We Did
Our multidisciplinary specialties allow us to provide efficiencies that maintain project momentum.
Pilot testing of dewatering technologies
Pre-procurement
Process design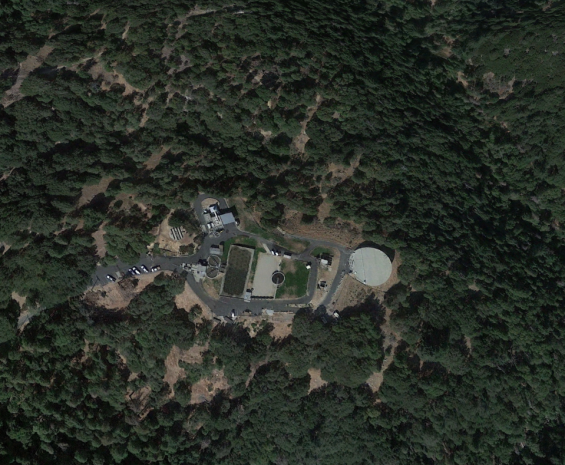 Next Project
Huston Creek Wastewater Treatment Plant Dewatering Building and Clarifier
Crestline Sanitation District undertook a project to construct a new two-story biosolids dewatering building and primary clarifier at their 0.7-million-gallon-per-day (MGD) Huston Creek WWTP (Wastewater Treatment Plant) to improve reliability and facility performance of the plant.
View Project