/
/
/
City of Gonzales Industrial Wastewater Treatment Facility and Conveyance System
City of Gonzales Industrial Wastewater Treatment Facility and Conveyance System
Nestled in "America's Salad Bowl," the City of Gonzales grappled with wastewater compliance challenges related to commercial and industrial land uses. To address this and accommodate industrial expansion, Dudek partnered with major local food processors and the City, providing engineering evaluation and design for an enhanced wastewater collection and treatment system.
Project Facts
City of Gonzales
Monterey County, CA
New 1 MGD-capacity treatment facility
2 miles of new gravity sewer pipeline
The Challenge
Approximately 67% of Gonzales' wastewater plant inflow comes from food processing and industrial discharge. With industrial dischargers unable to expand due to processing constraints and the City expressing operational and compliance concerns, the City needed to evaluate alternative treatment options.
The Solution
Dudek visited major industrial contributors to understand operations, flow variability, and wastewater fluctuations to identify facilities for separation. Our engineers then designed a new $27 million industrial wastewater plant, including a 1 million-gallon-per-day (MGD) fruit/vegetable treatment facility, pump station, treatment ponds, infiltration basin, and 2.5 miles of collection system. We also provided funding support, CEQA+ documentation, infiltration testing, and permit coordination with the Regional Water Quality Control Board (RWQCB).
The Impact
The project offers several benefits to the local food processing and packaging industry and the community, including easier expansion and increased discharge for processing facilities, city-industry partnership for shared funding, lower risk for both industry and the treatment plant, with increased capacity and compliance, and water recycling and storage provisions for potential future use.
What We Did
Our multidisciplinary specialties allow us to provide efficiencies that maintain project momentum.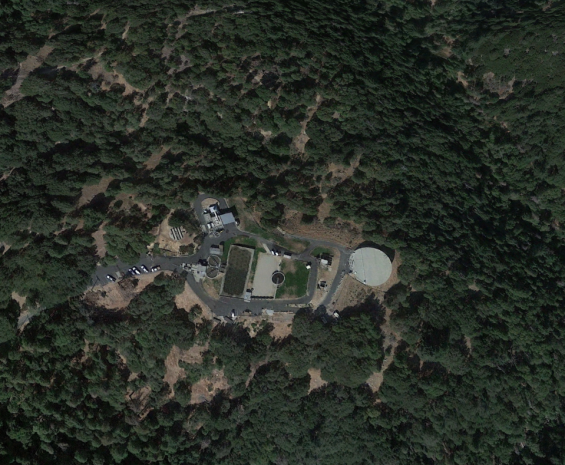 Next Project
Huston Creek Wastewater Treatment Plant Dewatering Building and Clarifier
Crestline Sanitation District undertook a project to construct a new two-story biosolids dewatering building and primary clarifier at their 0.7-million-gallon-per-day (MGD) Huston Creek WWTP (Wastewater Treatment Plant) to improve reliability and facility performance of the plant.
View Project