/
/
/
Borderlands Wind Project
Borderlands Wind Project
Borderlands Wind Project involves the development of an up to 100-megawatt (MW) wind-powered electrical generation facility. The wind farm will be built near the Arizona and New Mexico border with the wind turbines and ancillary facilities located on lands administered by the Bureau of Land Management, state owned lands, and private owned land.
Project Facts
NextEra Energy Resources LLC
Catron County, New Mexico
100 MW facility
34 wind turbines
The Challenge
The Borderlands Wind Project was the first infrastructure project and first renewable energy project to be overseen by the Bureau of Land Management Socorro, New Mexico Field Office (BLM SFO). To ensure success as the agency navigated the complexities and challenges of this pilot project, Dudek was hired as the Compliance Inspection Contractor (CIC).
The Solution
Dudek provided served as extension of BLM SFO staff, providing a well-qualified environmental compliance manager and team members experienced in major renewable energy construction projects on public lands. The industry-leading Dudek team helped successfully guide the agency staff through the complexities and challenges of implementing compliance oversight during construction of a major renewable energy infrastructure project by performing construction monitoring, compliance management and reporting, serving as landowner liaison, and providing administrative record support.
What We Did
Our multidisciplinary specialties allow us to provide efficiencies that maintain project momentum.
Administrative Record Support
Agency Compliance Management
Compliance Reporting
Extension of Staff for the Bureau of Land Management
Landowner Liaison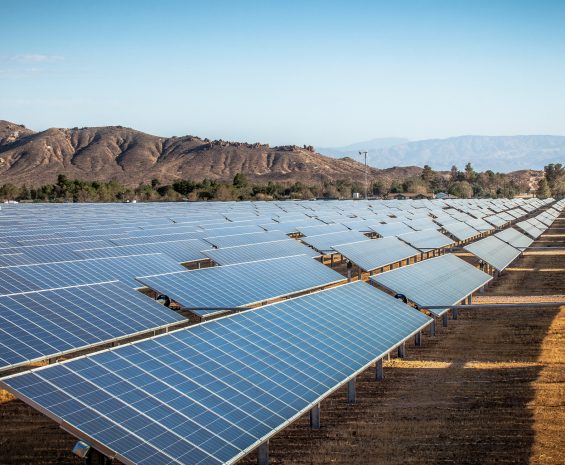 NEXT PROJECT
Edwards Sanborn Solar Storage Facility
See how Dudek supported the Edwards Sanborn Solar Storage Facility, which aims to be the world's largest solar-plus-storage project. Once built, the project could have a capacity of up to 1,118MW of solar photovoltaic (PV) and 2,165 megawatts per hour (MWh) of battery storage.
View Project