/
/
/
Great Parks of Hamilton County White-Tailed Deer Study
Great Parks of Hamilton County White-Tailed Deer Study
The Great Parks of Hamilton County, located in Ohio, needed to map their deer population. Dudek performed an innovative and cost-effective aerial infrared white-tailed deer study and prepared a report summarizing the findings.
Project Facts
Great Parks of Hamilton County
Hamilton County, Ohio
Count accomplished using unmanned aerial (drone) methods
The cost-effective and safe survey method can be used to survey for other large mammals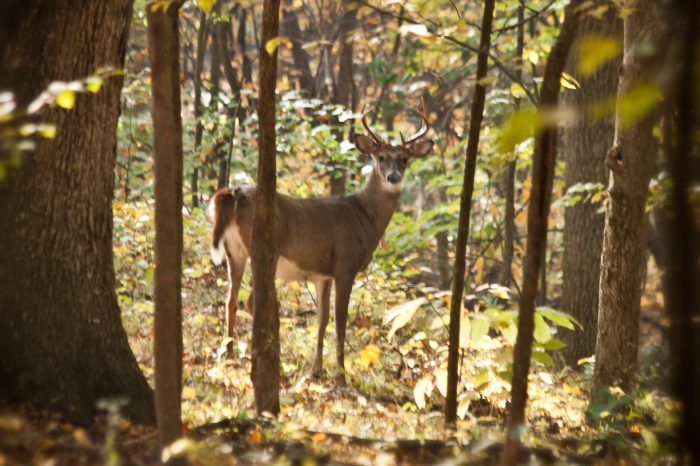 The Challenge
The Great Parks of Hamilton County manages 10 parks and nature preserves. They needed to understand the white-tailed deer population within their parks to inform park management objectives. Similar efforts to count large mammals traditionally utilize on-ground or manned aircraft surveys. However, aerial surveys using manned aircraft are logistically difficult to implement and can be expensive.
The Solution
Dudek provided an innovative, cost-effective unmanned surveying solution. Using drones fitted with infrared sensors, our surveying team collected high-resolution video between dusk and dawn over the course of four weeks. Then, our analysts and species experts reviewed the video to identify white-tailed deer, using size, shape, and gait to differentiate them from other co-occurring species like dogs, livestock, and humans. This survey data was used to develop a database and report to inform planning for the parks.
The Impact
The unmanned surveying technique pioneered by Dudek's surveying team combined with identification by our species experts shows that mammals can be effectively surveyed using cost-effective and safe UAS technology. Similar methods can be duplicated for a wider variety of species, particularly large or nocturnal species, as well as species that bed in the open or live in extreme terrains, like peninsular bighorn sheep.
What We Did
Our multidisciplinary specialties allow us to provide efficiencies that maintain project momentum.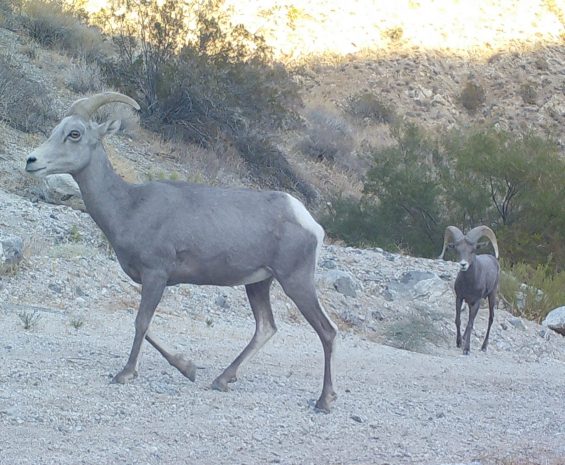 Next Project
State Route 62 Wildlife Connectivity Study
Dudek led a two-year wildlife connectivity study along State Route 62 that connects the area between the San Gorgonio Wilderness and Big Morongo Canyon Preserve. In advance of future modifications to the highway system, Caltrans was interested in the current use by large mammals (primarily desert bighorn sheep, mule deer, black bear, mountain lion, coyote, and bobcat) and desert tortoise, including current movement constraints and a potential solutions analysis.
View Project