/
/
/
Boulder County Parks and Open Space Breeding Bird Data Analysis
Boulder County Parks and Open Space Breeding Bird Data Analysis
Boulder County Parks and Open Space (BCPOS) needed to conduct breeding bird data analysis for data from 25 individual properties throughout the County. Dudek analyzed the data to assess the effects of various land management actions on the avian population and identify trends in bird populations at each property over time to determine potential correlations related to environmental and anthropogenic factors.
Project Facts
Boulder County, Colorado
Bird population analysis
Data from 25 properties analyzed
The Challenge
BPCOS requested data from breeding birds be analyzed to assess the effects of land management activities such as grazing, forest management treatment, and recreation activities on avian populations. BCPOS was also interested in the effects of the avian population in post-flood conditions and where cattle exclusion from riparian habitats was instituted. Analyzing bird density changes over time in response to anthropogenic and non-anthropogenic factors can help agencies create management plans for their properties. As with any field data collected over many years by different individuals, one challenge was accounting for human error/differences in data collection methods over time.
The Solution
Using software called "R," Dudek experts facilitated data manipulation, calculation, and graphical display, including error coefficients and standardization methodology in the R code to account for potential data collection errors. To analyze the data collected by BCPOS, Dudek experts used the distance sampling package from R to create code that could identify trends in bird populations at the specified locations over time.
Our experts created a standardized code and a video tutorial showing how to use this code to analyze data collected in the future. We also provided code to BCPOS that allowed for the addition of coefficients to account for environmental factors, whether natural or anthropogenic, to help BCPOS gauge the impacts of these factors on bird populations.
The Impact
Completing this project equipped the County of Boulder Parks and Open Space with the tools to analyze avian population changes in response to anthropogenic and non-anthropogenic factors to support creating data-driven management plans for their properties.
What We Did
Our multidisciplinary specialties allow us to provide efficiencies that maintain project momentum.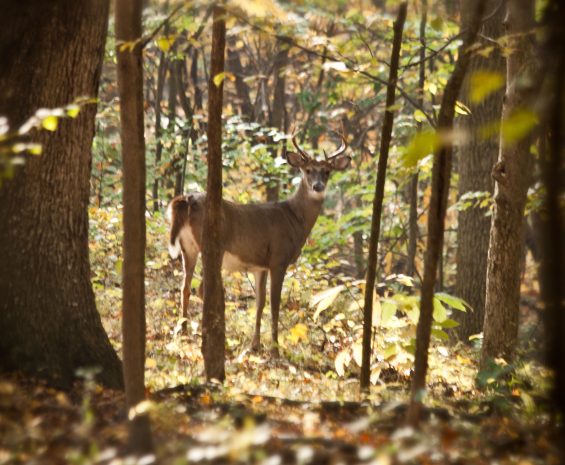 Next Project
Great Parks of Hamilton County White-Tailed Deer Study
The Great Parks of Hamilton County, located in Ohio, needed to map their deer population. Dudek performed an innovative and cost-effective aerial infrared white-tailed deer study and prepared a report summarizing the findings.
View Project