/
/
/
Santa Barbara Community Wildfire Protection Plan Update and Program EIR
Santa Barbara Community Wildfire Protection Plan Update and Program EIR
The City of Santa Barbara was awarded a CAL FIRE grant to update their Community Wildfire Protection Plan (CWPP) and craft a Program Environmental Impact Report (PEIR) for plan implementation. Dudek prepared the PEIR and CWPP, as well as facilitated virtual public outreach to inform both processes.
Project Facts
City of Santa Barbara
Santa Barbara County, California
Project completed ahead of two-year funding schedule
Used virtual outreach to involve residents during pandemic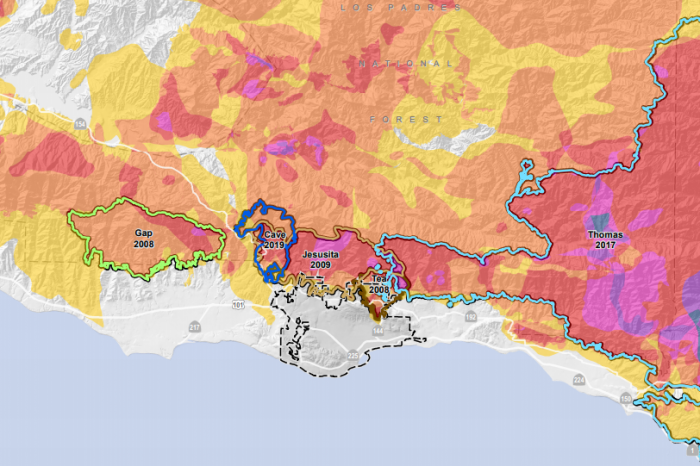 The Challenge
Five major wildfires have occurred since 2008 in areas surrounding the City of Santa Barbara, necessitating the update of the City's existing CWPP. Though the City secured a CALFIRE grant for the project, the funding came with the caveat that the project be completed within a two-year funding timeline, rather than the normal three-year time frame. Additionally, the project kicked off just as the coronavirus pandemic took hold in early 2020, which interrupted plans for traditional in-person community outreach and normal collaboration between Dudek and the City.
The Solution
Dudek's outreach experts, IT specialists, marketing staff, and web developers quickly pivoted to facilitate a virtual community outreach meeting, notify the public through compelling email marketing, as well as design and develop an engaging project website that included all the information necessary to inform the public on key aspects of CWPP preparation. The bilingual project website allowed them to stay connected, provide input, and determine their own risk through an Interactive Fire Hazard Mapping Tool to help residents determine if their property was located within the High Fire Hazard Area. The CWPP and Program EIR were crafted in just 17 months, ahead of the already compressed two-year funding timeline, despite a global pandemic that presented challenges for community outreach and project collaboration.
Illustrating Project Concepts
Dudek's technical storytellers crafted visually engaging graphics to illustrate facets of the project, including different types of vegetation management.
What We Did
Our multidisciplinary specialties allow us to provide efficiencies that maintain project momentum.
Next Project
State Route 17 Wildfire Resilience Planning and Implementation
CALFIRE and the Santa Clara County FireSafe Council undertook a project to reduce vegetative fuel along 6.5 miles of SR-17 in Santa Clara County to protect the community of Los Gatos and water and power infrastructure, as well as provide a safe escape route and refuge for residents and travelers in the Santa Cruz Mountains in the event of a catastrophic wildfire. Through creation of a shaded fire break, Dudek helped with wildfire resiliency planning and implementation.
View Project