/
/
/
Historic Context Statement for the Los Angeles County Metro Area Plan
Historic Context Statement for the Los Angeles County Metro Area Plan
The Los Angeles County Metro Area Plan (LAMAP) is a comprehensive planning effort for seven community planning areas within the urbanized core of the County of Los Angeles (County). Dudek helped the County prepare the plan, including a Historic Context Statement to inform and enhance the larger MAP project as it relates to historic resources.
Project Facts
LAMAP comprises seven unincorporated communities throughout LA County
Communities include East Los Angeles, East Rancho Dominguez, Florence-Firestone, Walnut Park, West Athens-Westmont, West Rancho Dominguez-Victoria, and Willowbrook
Online historic resource mapping tool created
The Challenge
Before the continued development of these seven communities, it was imperative to identify potential historic resources within each neighborhood and acknowledge potential historic resources. Dudek provided recommendations for future study and action by the County to facilitate its historic preservation program to protect its historic resources.
The Solution
The MAP Historic Context Statement is an evolving document based on the input of the community and local stakeholders. Dudek gathered research from primary and secondary sources held at various local, regional, state, national, and online repositories.
Additionally, our architectural historians completed a windshield survey of all the MAP communities to inform the development of the Historic Context Statement. The public identified important places and provided historical accounts, information, and photographs through the County's project page, an interactive online mapping tool developed by Dudek (Historic Resource Mapper), community engagement meetings, and the project-specific email inbox.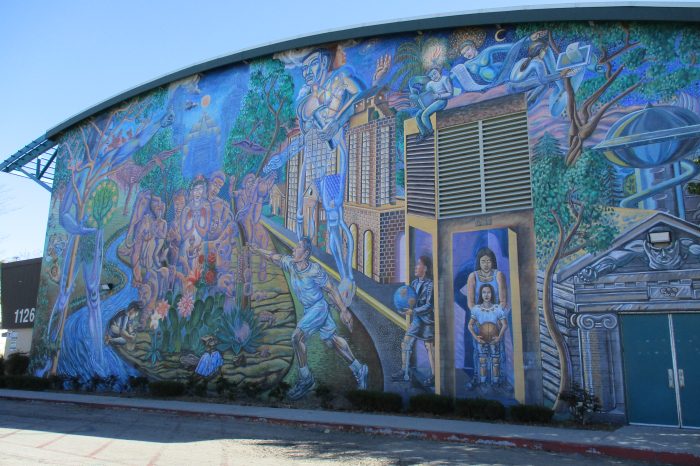 The Impact
The Historic Context Statement presents each community's general history and development patterns. The context then identifies significant themes relevant to the seven communities, including industrial development; residential development; education; and civil rights and social justice. Important community locations, people, groups, events, and histories were identified and included in the context statement. Dudek documented the unique histories and significant themes present throughout the MAP. Important local resources that previous scholarship may have overlooked are now documented to inform future planning decisions and highlight each of the seven MAP community's unique histories.
What We Did
Our multidisciplinary specialties allow us to provide efficiencies that maintain project momentum.
Next Project
Portland Airport Native Peoples and Aviation Public History Display
Dudek's work on the Native Peoples and Aviation Public History Display helped the Port of Portland meet its obligations under Section 106 of the National Historic Preservation Act, while also encouraging airport visitors to learn more about the Native peoples of the region and their vibrant cultural traditions. Located in Portland International Airport, the display brings together eye-catching imagery and engaging text that the Port and Dudek hope will lead airport visitors to stop for a closer look and find out more about the Portland area, past and present.
View Project