/
/
/
First Step to an Urban Forest Management Plan for Los Angeles
First Step to an Urban Forest Management Plan for Los Angeles
"First Step: Developing an Urban Forest Management Plan for the City of Los Angeles" is a document that analyzed the City's existing urban forest management practices, providing action items for improvement. Development of the plan was guided by in-depth engagement with City staff, elected officials, and community stakeholders.
Project Facts
Prepared for City Plants
Los Angeles, CA
Largest urban forest in America
40+ Stakeholder Organizations and City Departments
2,600 survey responses
The Challenge
With more than one million trees, Los Angeles' urban forest is the largest in the U.S. However, it does not have a long-term plan to guide the urban forests' management or an urban forest management plan (UFMP). Because the City did not have all of the internal components needed to develop a UFMP, it began a process to identify the data and resources needed to prepare for future UFMP development.
The Solution
In a 10-month process, Dudek facilitated monthly working group meetings with over 40 stakeholder organizations and City departments, including extensive departmental interviews and a public survey with 2,600 responses. This process informed development of a roadmap to sustainable urban forest management. The report analyzed existing funding levels, as well as City planning documents, ordinances, policies, governance structure, and management practices against urban forest sustainability standards. The result of the analysis delivered key findings on the status of the urban forest and made recommendations on steps the City needed to take to move toward the completion of an urban forest management plan and implementation of sustainable practices.
The Impact
The City immediately acted on two of Dudek's key findings, which allowed the City to receive grant funding to complete a UFMP. The long-term strategy of the UFMP is to ensure all Los Angeles residents have access to healthy communities covered by the canopy of trees that protect from the adverse effects of and contributors to climate change, such as increased heat and poor air quality.
Illustrating Abstract Concepts
Dudek's technical storytellers crafted visually engaging graphics to illustrate abstract concepts, such as the urban heat island effect.
What We Did
Our multidisciplinary specialties allow us to provide efficiencies that maintain project momentum.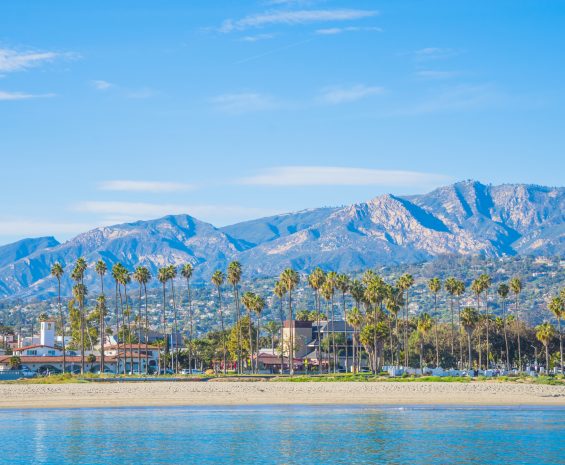 Next Project
Santa Barbara Community Wildfire Protection Plan Update and Program EIR
The City of Santa Barbara was awarded a CAL FIRE grant to update their Community Wildfire Protection Plan (CWPP) and craft a Program Environmental Impact Report (PEIR) for plan implementation. Dudek prepared the PEIR and CWPP, as well as facilitated virtual public outreach to inform both processes.
View Project