/
/
/
City of Oxnard Urban Forestry and Tree Program Review
City of Oxnard Urban Forestry and Tree Program Review
The City of Oxnard's Tree Program Review provides a road map for the City to plan for the future of its trees. Dudek used a comprehensive approach to address issues associated with deferred maintenance, declining tree health, species diversity, out-of-date City tree policies, and infrastructure conflicts to develop the Tree Program Review.
Project Facts
City of Oxnard
Central Coast of California
Completed review of 48,000 trees
Recommended species for planting to enhance urban forest
The Challenge
The City of Oxnard sought guidance on issues with tree conflicts and infrastructure, deferred maintenance, and appropriateness of tree species used in City plantings. Dudek was selected from a competitive pool of environmental firms to conduct this work and present findings to City Council for adoption.
The Solution
Dudek conducted a comprehensive review of the City's 1988 Landscape Standards and Municipal Codes, the environmental and economic benefits associated with the City's 48,000 trees, infrastructure issues associated with tree planting, and tree liability claims. Based on this research and analysis, our urban foresters created a recommended tree species palette for use by multiple City departments. The project was presented to the City's Public Works and Transportation Committee and City Council and was approved by both.
The Impact
The Tree Program Review provides a roadmap for the City to steward, maintain, and enhance its current urban forest and associated practices now and in the future.
What We Did
Our multidisciplinary specialties allow us to provide efficiencies that maintain project momentum.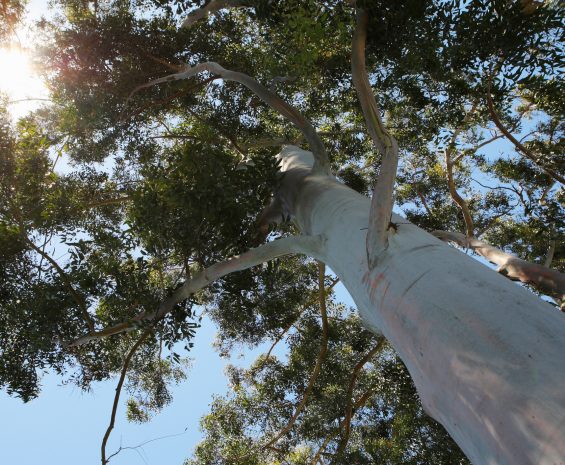 Next Project
City of Irvine Blue Gum Eucalyptus Tree Risk Analysis
Dudek's work on the City of Irvine Eucalyptus Tree Risk Analysis project has helped reduce a hidden risk in the landscape. Our arborists used advanced technology to evaluate trees in a minimally invasive nature and develop a monitoring plan for those with lower levels of decay that are not immediately at risk.
View Project