/
/
/
City of Bakersfield Transformative Climate Communities Plan
City of Bakersfield Transformative Climate Communities Plan
The Bakersfield Transformative Climate Communities Plan identifies projects that support the development of housing, employment, and active transportation through Cap and Trade, as well as other state-level funding sources. Dudek led a qualitative and GIS-based review of City plans and policy to identify the most competitive projects for grant funding based on their defensible greenhouse gas reductions and community support.
Project Facts
City of Bakersfield
Kern County, California
Engaged community to determine grant-competitive projects
Resulted in comprehensive plan including goals, strategies, and steps to implementing the identified projects
The Challenge
Downtown Bakersfield is poised for extensive transformation around the planned High-Speed Rail Station. Existing grant-competitive projects from the "Making Downtown Bakersfield" plan needed to be connected to the disadvantaged communities south of Downtown to expand the benefits of the High-Speed Rail Station to these communities while preventing displacement.
The Solution
Dudek created a form for members of the public to submit their transformative project ideas. Dudek scored each of these more than 100 projects on 10 criteria spanning grant requirements, transformation, and support. This created a transparent process to both decide which projects would be highlighted in the plan and included in additional outreach, as well as, provide direction on how to refine lower scoring projects to be included later. Our planners then crafted a plan centered on implementable projects related to equitable housing and neighborhood development, mobility and urban greening, and workforce development and economic opportunities.
What We Did
Our multidisciplinary specialties allow us to provide efficiencies that maintain project momentum.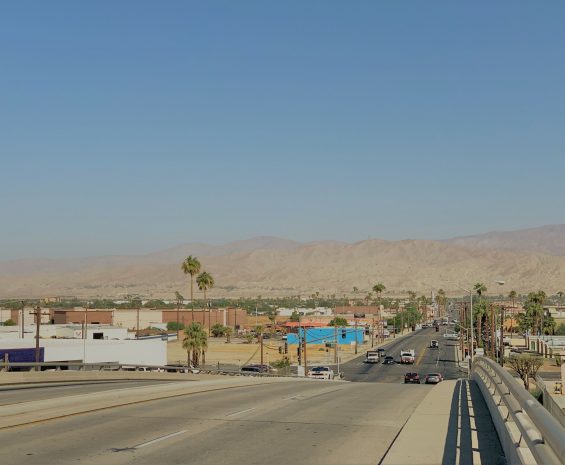 Next Project
Indio Transformative Climate Communities Plan
The Indio Transformative Climate Communities Plan is a roadmap to identify and prioritize projects and investments in the City of Indio's Jewel Community to support neighborhood-level environmental, public health, workforce, and economic benefits. The plan explores community projects in four key themes: community, housing, transportation, and urban greening.
View Project