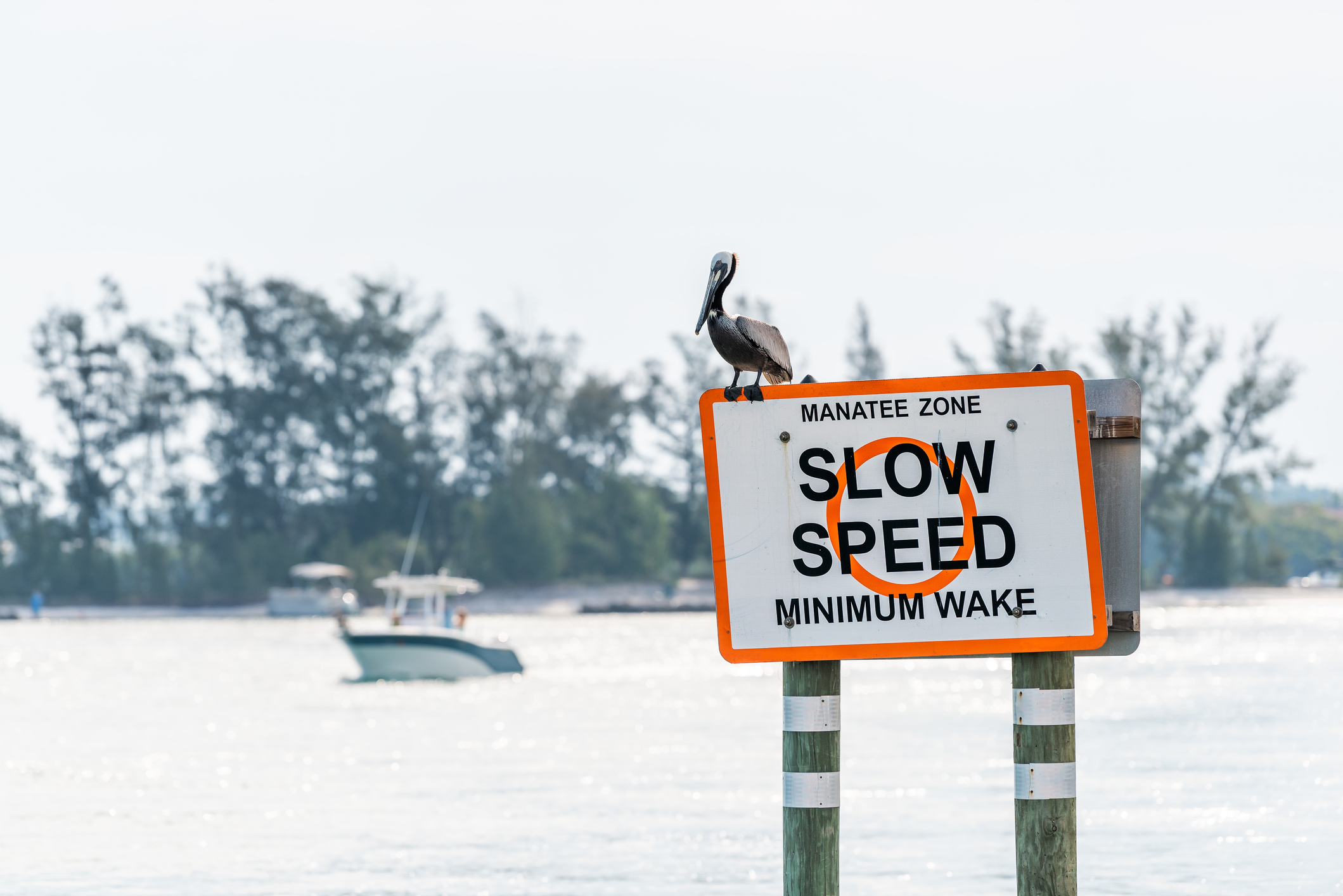 From November 1 through March 31, manatees migrate south from along the Eastern Seaboard, seeking warmer waters off the coast of Florida and along the Gulf of Mexico. During these five months, manatee presence in the area increases significantly, so many in-water construction activities must be halted. In 2021, an Unusual Mortality Event (UME) was confirmed for the Florida manatee making it particularly important to preserve and protect this species. Even as manatee season comes to an end and construction activities resume, regulations to protect manatees and other listed aquatic species will be in place and potentially stringent, given the UME. Here are three reasons you need a protected species observer to avoid impacts to manatees and other listed marine animals.
1. Permit conditions may require the presence of a protected species observer.
First and foremost, a protected species observer may be required to comply with permit conditions from a regulatory agency, such as the US Army Corps of Engineers or the Florida Department of Environmental Protection (FDEP). There are three different qualification levels for a marine animal watch program observer. The type of work being performed and the project's location will determine which of the following protected species observers is required.
All project personnel. For projects located where species are less likely to occur or whose activities are less likely to cause impacts, it may be sufficient for all project personnel to be responsible for observing activities and monitoring for the presence of manatees and other listed aquatic species.
An experienced and dedicated observer. A single trained and dedicated observer may be required in places where protected species are more likely to occur or be impacted. The observer should be knowledgeable about marine life and applicable regulations but does not need to be verified by the Florida Fish and Wildlife Conservation Commission (FWC). The only requirement is that the observer is solely dedicated to monitoring for the protected species.
A state- or federally verified protected species observer. In locations where a protected marine species is very likely to occur or sustain significant impacts, permit conditions may dictate FWC review and verification of the proposed observer's experience and certification for the specific species being monitored.
Where manatees may be present, permit conditions also require compliance with the Standard Manatee Construction Conditions (Standards). The requirements outlined in the Standards include:
Assigning a protected species observer. A verified FWC observer may be required depending on permit conditions.
Instructing project personnel on the presence of listed species, work requirements during construction, and how to avoid these species. Environmental awareness training can ensure project personnel are aware of and know how to respond to any unexpected species occurrence.
Installing signage. Signs reading "Caution: Boaters" and "Idle Speed/No Wake" must be posted.
Installing siltation or turbidity barriers. These barriers should be made of material that cannot entangle manatees or impede their movement.
Limiting vessel speed. All construction-related vessels must operate at idle speed/no wake at all times in the project area and in areas with less than four feet of clearance to the water bottom.
Reporting any collision with or injury of an animal. In the event of a collision with or injury to a manatee or protected species, immediate notification via phone and email to the FWC and USFWS is required.
2. They reduce risk by focusing solely on preventing impact to manatees and other protected species.
A dedicated observer is responsible for watching for the presence of protected species that are specific to the project and as identified in the permit conditions. If any of the listed species come within a 50-foot radius of the operation area, all in-water activity must be shut down until the species is outside the 50-foot buffer. Some projects also require that observers keep logs of work activity, any observed species activity, and actions taken to prevent impact to listed species.
Dudek's certified observers perform worker environmental awareness training, communicate with the contractor on a regular basis regarding marine life observations, construction activities, and schedule, and diligently monitor the surrounding waters during construction. Because manatee and other protected species observers' sole job is to monitor the water, they play a crucial role in ensuring streamlined project operations. If a manatee or other protected species is present in the project area, the protected species observer can halt project operations to avoid impacting the species. This ultimately saves time and money by ensuring the project continues as scheduled, rather than being subject to potential work stoppage or fines due to protected species impact.
3. A dedicated observer provides education and efficiency.
Even in cases where not required by permit conditions, having a dedicated protected species observer on site provides benefits to the entire project. They can help educate all project personnel on the presence of protected species, how to identify them, and what to do if the species is detected. A formal worker environmental awareness program or environmental awareness training can ensure that all project personnel are adequately equipped to avoid impacts to protected species. Additionally, having a dedicated observer helps avoid having to divert project staff away from their other work. Specialized staff can better focus on the job they need to get done knowing a trained professional is monitoring the waters.