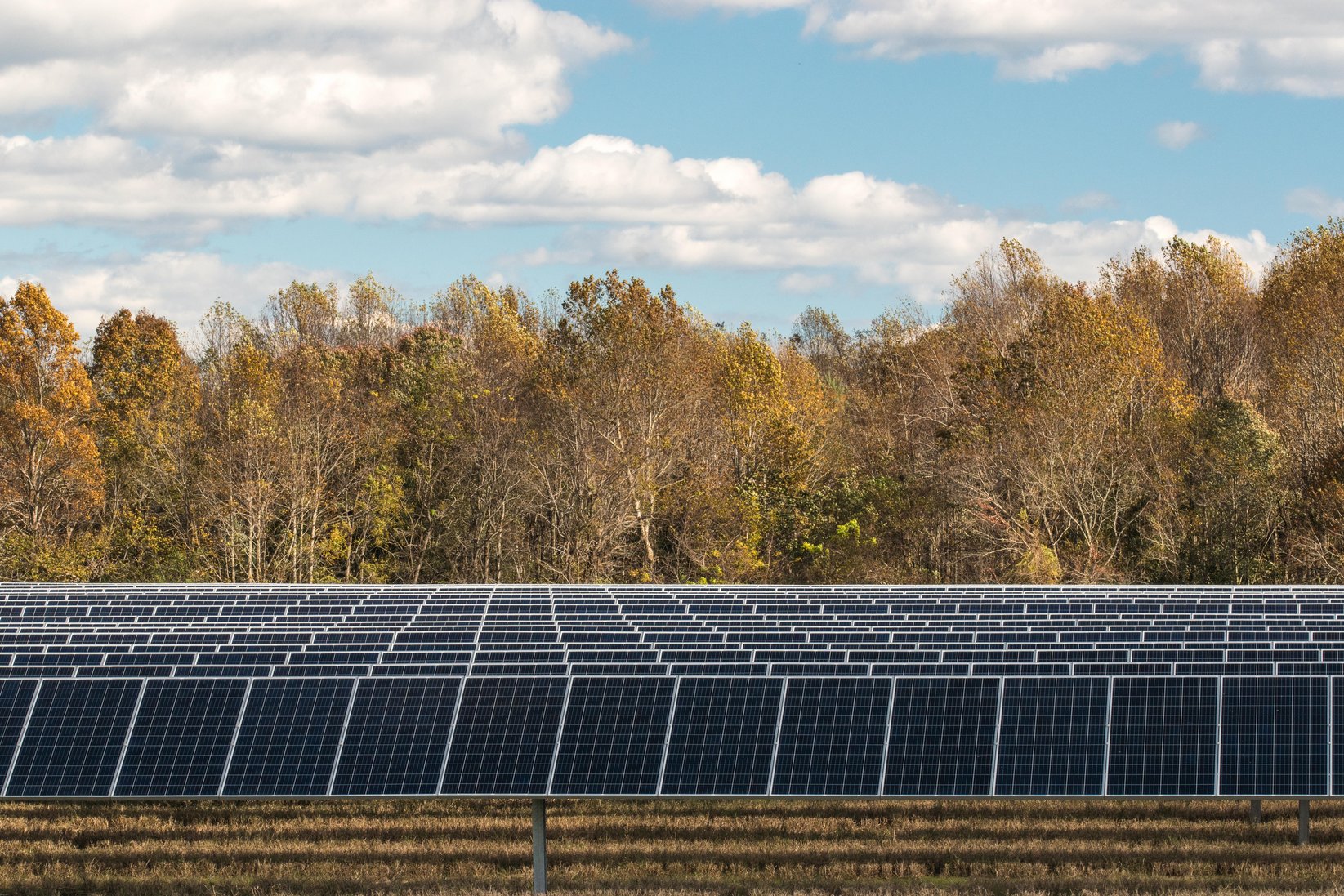 Virginia recently passed the Virginia Clean Economy Act, which includes a renewable portfolio standard that will require all of its utility companies to source 100% of their electricity from renewable sources by 2050. As such, the demand for permitting and constructing renewable energy facilities is now stronger than ever. Successful solar permitting in Virginia requires an understanding of agency environmental regulations, thorough project site assessment, and an ability to produce technically sound permit application documents.
Understanding Agency Environmental Regulations
For any renewable energy project to be successful, it must first meet environmental permitting and mitigation requirements set by a variety of local, regional, state, and federal agencies. In the state of Virginia, county, state, and potentially even federal permitting may be required for development of renewable energy facilities. Permits that may be required for Virginia solar development include:
A County-Specific Special Use/Exception Permit from the County is generally required so that they may review proposed renewable energy projects and set standards that minimize adverse environmental impacts of developing these facilities.
A Small Renewable Energy (Wind or Solar) Permit by Rule from the State's Department of Environmental Quality is required for the construction and operation of renewable energy facilities with rated capacities of 150 megawatts or less.
A Certificate of Public Convenience and Necessity from the State Corporation Commission is required to develop certain types of public utility facilities, thus may be required for some Virginia solar development.
Certain permits from the U.S. Army Corps of Engineers (USACE) may also be necessary to obtain if working within wetlands.
Conducting Thorough Project Site Assessments
All permits require some level of background study to better understand the project site's biological make-up, cultural significance, vegetation, flooding, existing land use, and any existing environmentally sensitive areas. To ensure success for our clients, we use GIS-based data mapping to develop a digital database of the project site and then confirm this with biological, cultural, and topographical surveys. Understanding these characteristics of the site is crucial for identifying potential permitting and mitigation requirements for the site that may constrain the development schedule for a renewable energy project. Identifying and addressing these potential constraints early will allow for a more efficient solar permitting process and cost-effective mitigation budgeting for the project.
Producing Technically Sound Application Documents for Solar Permitting in Virginia
Technically accurate and legally sound documents, coupled with strong regulatory agency experience ensure a high-quality permit application packet, leading to efficient permit approval and issuance. We help our clients work collaboratively with our environmental experts; local, regional, state, and federal agencies; and the public to clearly define project objectives, address concerns, and outline appropriate processes. With 40 years' experience and successful permitting of numerous renewable energy projects, Dudek has a familiarity with the solar permitting process, as well as experience and contacts with the different regulatory agencies. This familiarity enables us to surmount any challenges that may come up within the permitting process, leading to a quicker permit turnaround time than with other less experienced firms, saving our clients time and money.
Securing Special Exception Permits for Virginia Solar Development
Dudek recently completed the local permitting phase for a Special Exception Permit for renewable energy development in Westmoreland County, Virginia. The process for this Special Exception Permit includes a completed application package with boundary surveys and topographical maps, as well as two board meetings with the County. In just four months, we successfully navigated the County process and helped the client obtain a Special Exception Permit from the County. The completed application package was approved without comments or negative feedback from either the County or residents.
Our approach to solar permitting ensures a streamlined, compliant, and straightforward project site assessment and environmental review process. With this approach we help clients avoid or preemptively address any potential hurdles. Our collaborative team of experts are highly familiar with local agency regulations, thoroughly conduct project assessments, and assemble technically sound permit applications, ensuring the permits are approved faster and serve through the duration of the project.
For more information on how Dudek can help efficiently secure permits for renewable energy project development, contact Compliance Manager Adrienne Charbonneau or Compliance Manager Erlin Worthingon.