Wetlands Permitting and Delineation
Project activities affecting wetlands and stream channels are highly regulated at the local, state, and federal level. We offer the full range of expertise needed to evaluate impacts and obtain regulatory permits for residential/commercial, stormwater, renewable energy, infrastructure management, and linear transportation projects.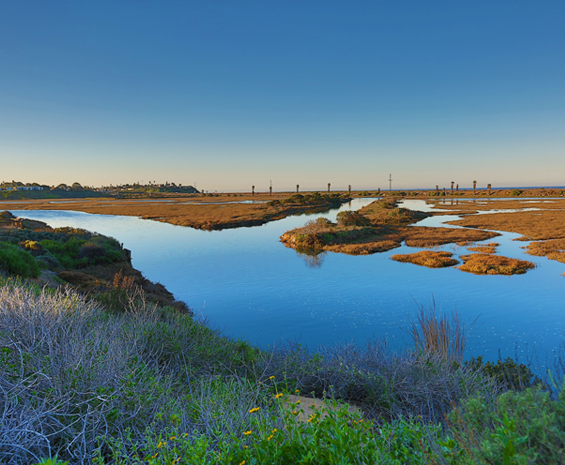 Knowledge and Relationships Streamline Permitting
Our staff of more than 50 biologists and permitting specialists have expertise with the various laws and regulations governing natural resources. We understand the nuances of these complex regulations, including those relating to linear footage waivers and Nationwide Permit thresholds. We stay apprised of the latest developments and changes in environmental law and policy so that we can anticipate and mitigate regulatory issues more efficiently, helping you to successfully navigate the permitting process.
Our trusted agency relationships help quickly confirm wetland delineations with zero or minor modifications. Integrated mitigation planning by our in-house restoration team ensures continuity and cohesiveness from project development to completion.
What We Do
Our multidisciplinary in-house specialties allow us to provide efficiencies that maintain project momentum.
California Rapid Assessment Method (CRAM) Assessments
Endangered Species Permitting
Jurisdictional Wetland Delineations
Landscape Architecture
Mitigation Bank Development/Processing
South Sacramento Habitat Conservation Plan and Aquatic Resources Plan

Case Study

The SSHCP and ARP provide projects with streamlined permitting processes while creating a preserve system to protect habitat, open space, and agricultural lands.

San Marcos Unified School District Biological Mitigation

Case Study

The district developed ambitious plans to preserve the wetlands and to translocate the plants to a 7.6-acre preserve surrounding the school on two sides.

Southern California Edison Devers to Palo Verde 500-kV Transmission Line

Case Study

The project connects several large-scale solar and conventional generation projects in eastern Riverside County to the power grid.