NEPA Compliance and Documentation
We provide public and private clients with National Environmental Policy Act (NEPA) compliance and documentation support for a wide variety of projects ranging from utility-scale renewable energy development to local affordable housing projects. Our NEPA project managers maximize efficiency by utilizing Dudek's in-house technical resource experts to support defensible NEPA documents done right the first time.
Tailored NEPA Compliance Strategies
We customize a NEPA strategy aligned to your unique project's scheduling and budgetary needs. Dudek's NEPA planners help evaluate project scopes, identify NEPA triggers, and propose efficient NEPA approval methods. When we're involved early in project development, we help shape project scopes to minimize the risk of escalating NEPA reviews, such as from a Categorical Exclusion to Environmental Assessment (EA), or EA to Environmental Impact Statement.
During the permitting phase, our planners collaborate with the federal agency's NEPA counterpart and project proponent to streamline the process, ensuring a sound, defensible NEPA decision. As impartial staff, we also manage reviews and offer contract services, serving as an extension of your team.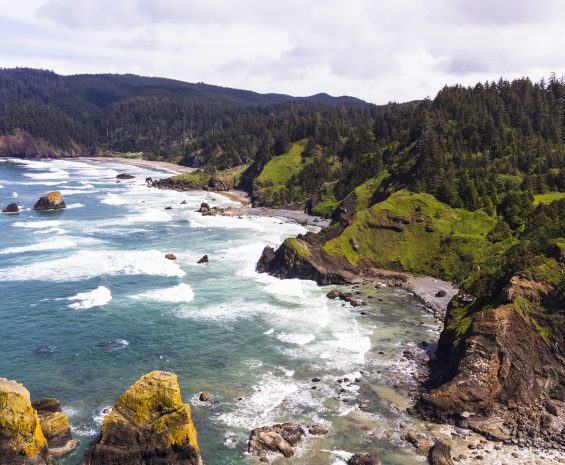 Expert Support for Navigating Environmental Challenges
We apply NEPA knowledge to ensure compliance with municipal laws, agency regulations, and national case law that may impact development in constrained areas, the urban built environment, and coastal zone, as well as energy and public infrastructure development.
Our NEPA planners creatively address regulatory challenges and constraints, while our NEPA project managers prioritize communication and agency relationships, anticipating issues to minimize risk to the project schedule and budget.
Extensive Agency Relationships
Our NEPA Planners have a broad range of expertise addressing specific NEPA guidelines from agencies including:
Bureau of Land Management, Bureau of Reclamation, and Bureau of Indian Affairs
U.S. Department of Housing and Urban Development
Federal Highway Administration
U.S. Army Corps of Engineers, U.S. Fish and Wildlife Service, U.S. Forest Service
Department of Interior
What We Do
Our multidisciplinary in-house specialties allow us to provide efficiencies that maintain project momentum.
Documents
Environmental Impact Statements (EIS)
Environmental Assessments (EA)/Findings of No Significant Impact (FONSI)
Categorical Exclusions (CATEX)
Project Management
NEPA Strategy/Preliminary Constraints Analysis
Public Comment Analysis and Response
Technical Assessments
Agency-Specific Resource Analysis and Methodology
Socioeconomic Assessments
Visual Resources Assessments
Document Production