California is home to countless historic places, some dating back more than a century, and many of which carry no official historic designation. Historic designation on local, state or national registers offers a variety of benefits to property owners and communities, including the formal recognition of a property's historical or architectural significance, the promotion and encouragement of preservation, the opportunity to apply for preservation grant funding, and property tax credits.
The National Register of Historic Places (NRHP), California Register of Historical Resources (CRHR), and local-level preservation programs are used by federal, state, and local agencies and citizens to identify, evaluate, and protect historical resources and historic properties. These programs encourage and incentivize public recognition and protection of resources (including resources with architectural, historical, archaeological, and cultural significance).
Samantha Murray, MA, outlined the following steps to pursuing historic designation.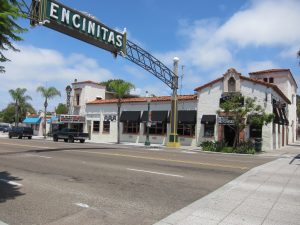 Identify and record the resource by conducting a survey, taking photographs to document the resource, gathering background information, and conducting archival research in order to develop the appropriate historic context in which to evaluate the resource for historical significance.
Evaluate the resource for historical significance in consideration of NRHP, CRHR, and/or local register designation criteria, and assess the resource's integrity. NRHP and CRHR historic designation criteria (almost identical) consider: (1) associations with significant events or patterns of development in national, state, or local history or (2) significant persons in the past; (3) work that is characteristic of a distinct period, method, region, etc.; by an artistic master; or of high artistic value; (4) and/or having or being likely to yield information important to history or prehistory. In order to be eligible, a resource must meet at least one of these four criteria and retain enough physical integrity to convey its significance.
Pursue designation if the resource is found eligible, and if it makes sense to do so in consideration of the property owner's wishes. Follow the specific requirements of the register for which you are seeking nomination.
Dudek and Encinitas 101 MainStreet Association recently collaborated to evaluate the La Paloma Theatre in Downtown Encinitas for NRHP and CRHR historic designation eligibility. Built in 1928 by architect Edwall J. Baume, the theater is associated with the development of downtown Encinitas, and was the first building in the area to be designed with a distinct architectural style. It is also associated with the emergence of the Old Hollywood "talkies" and Vaudeville acts, and is one of the few remaining examples of a single-screen theater in the San Diego region. In its hay day, it was frequented by Charlie Chaplin, Bing Crosby, and other notable figures.
Murray said, "It's always great to see a main street association and City come together with local historical groups and citizens to recognize the importance of preserving a historical resource. From the first sound films to surf documentary screenings, La Paloma has been, and will continue to be, an important part of Encinitas culture."
For more information on our work supporting historic designations, contact Architectural Historians Sarah Corder and Katie Haley.