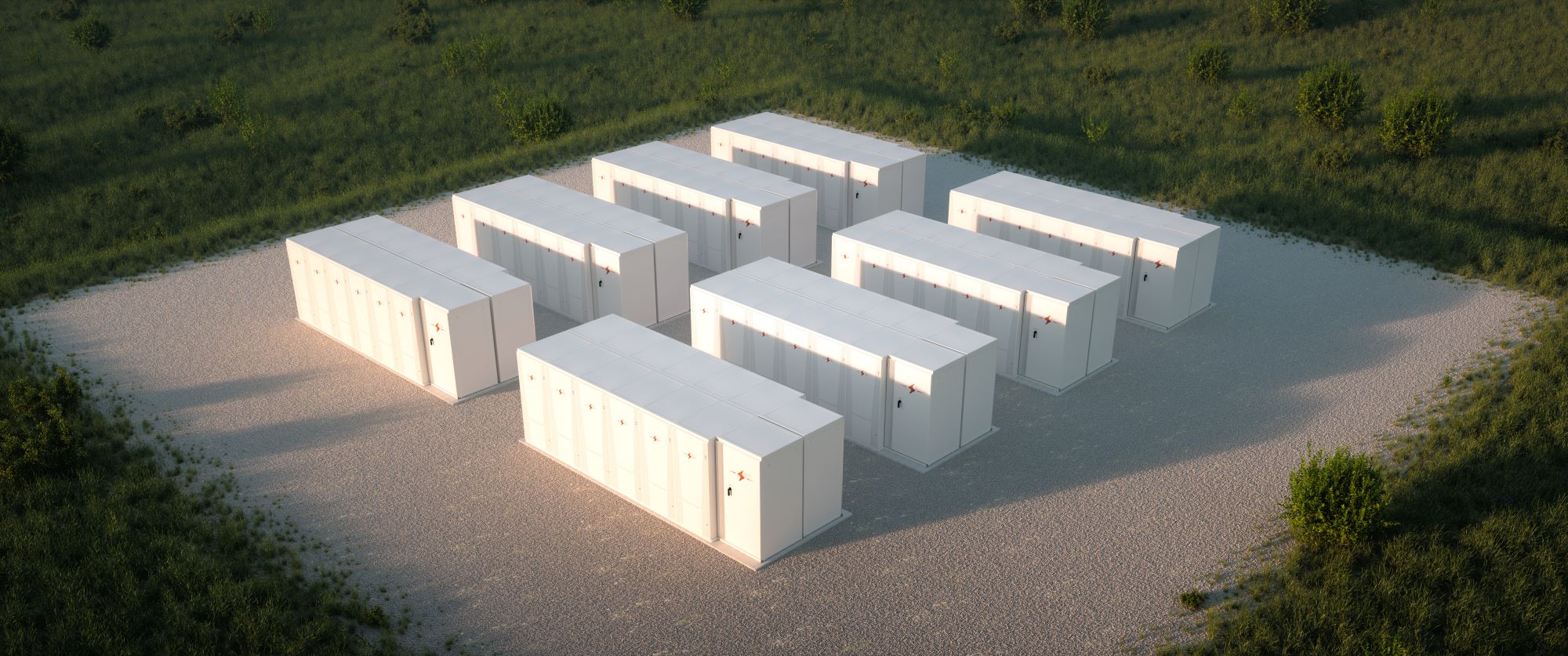 When designing a battery energy storage system (BESS) to meet local noise ordinance requirements, developers and engineers must address noise emissions, especially when located in proximity to noise-sensitive areas like residential communities, schools, and medical campuses. Unlike photovoltaic (PV) solar facilities that primarily generate noise from inverters, BESS facilities have multiple noise sources (sometimes three to four times more), resulting in significantly higher overall noise levels affecting neighboring properties.
Meeting noise ordinance requirements in these situations can be more difficult due to the performance constraints of noise-emitting onsite equipment. For example, battery containers and inverters need space to "breathe" properly to manage the risk of thermal runaway and enable routine maintenance. As the demand for BESS facility development increases, complying with noise level standards is increasingly challenging due to BESS facilities needing to be in proximity to the energy load base, which is often in proximity to noise-sensitive receptors.
Strategies to Reduce Noise from BESS Facilities
BESS facilities produce noise from multiple sound emission sources spread over a large geographic area, so building a tall solid noise wall around the site perimeter might not reduce the overall noise level as much as expected. Barrier installations work best when they are close to the noise source, the offsite receiver, or both. So, when barriers are placed "in the middle", even if they block the line of sight between a noise source and a receiver, their noise reduction performance is minimal. So, while a perimeter wall reduces noise best from the nearest rows of inverters or operating BESS cooling systems, its noise reduction diminishes for additional rows of equipment that are successively farther away.

To reduce the overall noise emitted by the BESS facility and meet the required noise limits for nearby sensitive areas, engineers can use other noise control methods instead of or in addition to a site perimeter wall and consider site-specific factors.
Our team of noise modeling experts performs three-dimensional outdoor sound propagation modeling to identify noise concerns at an early stage. Then, we use advanced and refined modeling techniques that consider various noise reduction opportunities, including:
Optimizing the orientation of on-site equipment
Implementing interstitial walls
Considering temperature-dependent equipment operation parameters, and
Exploring manufacturer-approved acoustical upgrades for equipment.
Depending on the acoustical objectives for a BESS facility, one or more of the above options may be considered and implemented into the project layout design. Coordination with equipment suppliers helps avoid conditions that might compromise anticipated performance and/or warranties.
Mark Storm, Dudek's Energy Market Acoustics team leader said, "Our approaches surpass the conventional 'build-a-wall' recommendation to effectively address noise issues."
Storm has over a decade of experience in designing, engineering, manufacturing, and conducting laboratory air/sound testing for noise-reducing technology and features in custom air handling units (AHU), HVAC systems, fans, generators, internal combustion engines, chillers, and other electromechanical equipment. Notably, he invented and patented a space-saving sound attenuator for custom AHU applications.
Storm said, "We can help clients work with manufacturers to push the envelope" to develop feasible and reasonable project-specific acoustical upgrades or noise control enhancements for entire product lines. These improvements can be relied upon by developers when selecting and designing their BESS facility sites.
Abating Noise at the Source
Dudek recently worked with design engineers to develop a solution for a BESS project that had to meet a noise standard at the property line. Our design included the installation of flexible mass-loaded vinyl screens, supported by typical chain-link fencing surrounding selected clusters so that direct sound paths between noisy operating equipment and the nearest sensitive off-site properties and property lines were sufficiently blocked in the right directions to yield the needed anticipated noise reduction in decibels at the property line. Abating noise at or near the source in this manner, rather than implementing walls along or just within considerable extents of the boundary of the project site to yield a comparable noise reduction effect, means involving far less labor and material and can thus enable substantial cost savings.
Effective Project Design for BESS Noise Control
Our comprehensive approach offers several benefits that help you design your project so that it meets noise ordinance standards.
Saving Time
Early identification of noise issues informs efficient decision-making regarding equipment suppliers and on-site layout. We help clients identify noise constraints early so that they can make timely decisions regarding equipment suppliers or site layout.
Granular guidance avoids unnecessary coordination delays. We help clients ensure timely coordination with equipment suppliers and project engineers by recommending acoustical upgrades and quantifiable noise reduction methods.
Saving Money
Predictive modeling and noise regulations knowledge aids in choosing cost-effective development sites. Our guidance can help clients avoid selecting sites that might become sound abatement money pits.
Evaluation of acoustical upgrading options helps select compatible solutions for various project challenges. We can also help clients evaluate various acoustical upgrading options, so that they can choose a solution that cost-effectively addresses noise challenges and non-acoustical project needs or considerations.
Reducing Risk
Data-informed site selection can minimize investment risks. Our approach helps clients make better-informed decisions at the early stages of site selection on what properties to pursue for investment and development.
Expertise addressing noise reduction challenges ensures compliance with local standards. For clients who have already secured a property, we can highlight noise reduction challenges and help address them with proper site design, engineering, and implementation of equipment noise control and sound abatement that complies with thresholds for noise exposure levels.
Dudek's extensive experience and growing database of manufacturer-tested and modeled sound levels for contemporary battery containers and inverters allow us to minimize assumptions, increase prediction model accuracy, and direct focus on practical noise reduction guidance so your BESS project can be successfully permitted, constructed, and operated.
Our Acoustics team includes senior-level acousticians and Board Certified members of the Institute of Noise Control Engineering (INCE) with years of experience in both BESS facility noise studies and electromechanical system noise control.
Contact our experts today for help making informed BESS siting decisions or reducing noise levels at your BESS site.