In 2020, more than 9.5 million acres burned because of 26,000 fires throughout the 12 states of the American West. [NF1] Seventeen thousand structures burned—most of which were in California—and 54% of those structures were residences. Since 2000, across the US, about 70,600 wildfires have burned 7 million acres, on average each year. This is more than double the 3.3 million acres burned in the 1990s. The cause of so many wildfires? Ignition sources, hot, dry weather, and available fuels. Plus, historic forest management practices that called, not for fuel reduction, but for extinguishing all fires, regardless of size, allowed dense fuel growth and dead vegetation accumulation.
To address this crisis, in January of 2022, the US Department of Agriculture announced more than $1 billion in funding over 10 years allocated for wildfire prevention and vegetation management projects on up to 50 million acres bordering vulnerable communities. This funding is part of the larger $1 trillion infrastructure bill. Cities, counties, unincorporated areas, and even private property owners must take action to reduce the risk of catastrophic wildfire damage by performing fuel modification and vegetation thinning, as appropriate. As vegetation starts to dry out after winter rain and snow, spring is a critical time to perform fuel reduction and clear defensible space and lower wildfire risk in advance of the hot and dry summer.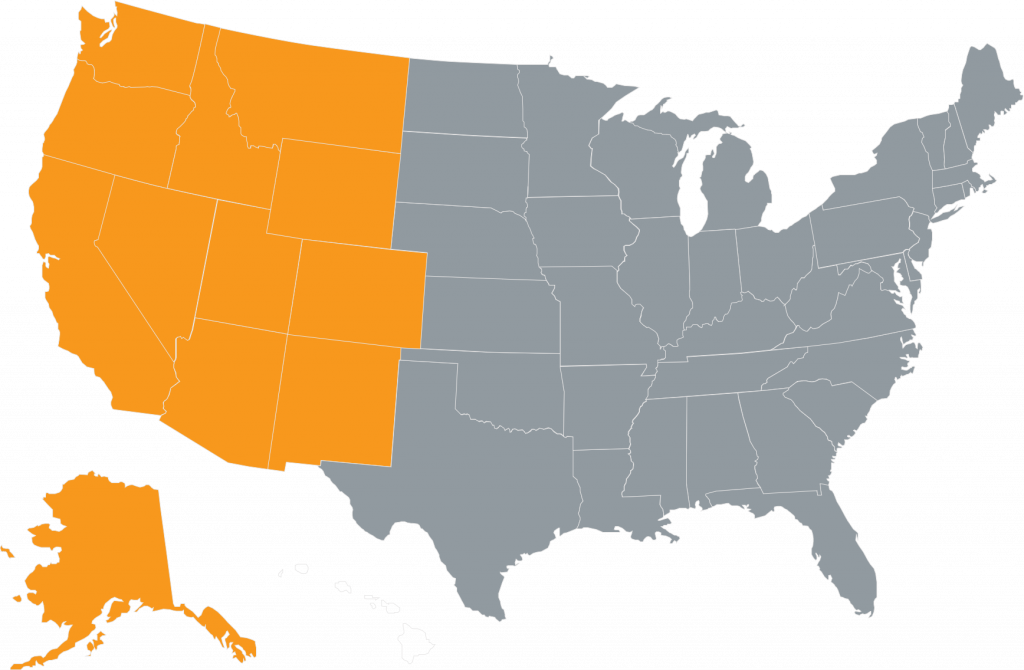 How much fuel should be cleared?
Fuel maintenance should focus on dead and dying plants, highly flammable species, dense vegetation, and "ladder" fuels that reach tree canopies. Start removing vegetation at the structure, and then move outward. "Each site's unique terrain, vegetation, wind exposure, and structure vulnerability determine the fire risk and how wide a defensible space needs to extend from structures," Michael Huff, Dudek's Fire Protection Planning Practice Director, said.
Resource agencies and fire departments generally agree that there should be, at a minimum, 100 feet of defensible space between structures and the natural, unmodified wildland areas, depending on the structure's fire resistance and the fire hazard severity. Very hazardous sites may require more than 200 feet; flat landscapes with mostly grass ground cover and an ignition-resistant structure may justify less defensible space. Where 100 feet of defensible space isn't possible, a fire protection plan can justify using alternative materials and methods that will allow a fire authority to determine that equivalent protection is achieved.
What's the best approach to performing fuel reduction?
Effectively reducing wildfire hazards requires a four-step approach:
Assess potential risks
Develop a plan to reduce risks
Implement the plan
Perform regular inspections and maintenance
Assessing Potential Wildfire Risks
Before any planning takes place, you must assess and evaluate the unique risks on your property or project site. Above all, it's essential to know your property boundaries, so you do not remove fuels within preserves or off your property without a written agreement. Then, fuel modification studies can be informed by:
Reviewing older plans and comparing to current conditions to ensure the site's characterizations haven't changed, such as the emergence of new wetlands
Evaluating landscaping and identifying enhancements or modifications to irrigation efficiency
Identifying highly flammable plants, exotic species, and plants with accumulated dead material
Identifying structures or other sensitive resources in need of protection
While single-family homeowners can check online resources that can help determine whether sensitive plants or wildlife occur on a property, homeowners associations, communities, cities, and larger jurisdictions should hire a professional biologist to conduct an accurate assessment.
Crafting Your Tailored Plan
Once you have completed a thorough assessment, you're ready to craft your plan. Various plans to address wildfire risk and perform fuel reduction exist, but a consultant, like Dudek, can help you determine which of the following plans is most appropriate:
Wildland–Urban Interface Inspections and Assessments. Trained fire professionals evaluate sites for fire hazards and develop plans to mitigate them
Fire Behavior Modeling. Modeling a site's predicted fire behavior based on vegetation, terrain, and weather inputs
Fuel Modification Plans. Detailed plans indicating where defensible buffers should be located and what vegetation and maintenance will be provided
Fire Protection Plans and Community Wildfire Protection Plans. Comprehensive plans that detail a site's fire environment, fire hazards, and how a community or project can be protected
Hazard-Reduction Plan. Focused plan that details how fire hazards will be mitigated
Dudek's fire protection planning experts recommend strategic thinning and removal of plants to achieve proper horizontal and vertical spacing. This spacing breaks up "chains of fuel," interrupting fire pathways that may be present. "Think of the plants as a wick that can facilitate a fire's path onto your project site or property and toward structures or your home," said Huff. "The goal is to interrupt this path by selectively removing plants."
Implementing Fuel Modification Strategies
Before work begins executing completed plans, it's essential to consider how environmental regulations may impact the project schedule. Permits may be required to perform work in compliance with the Migratory Bird Treaty Act and the Clean Water Rule. As such, fuel modification work should be scheduled to avoid nesting bird season and with an eye toward any wetlands impact. Finally, it's essential to coordinate with experienced biologists and fuel modification contractors to perform recommended fuel reduction work in wildlands and, for smaller-scale efforts, to coordinate with neighboring property owners to ensure fuel reduction continuity.
Maintaining Defensible Space
Once implemented, it is vital to maintain the newly defensible space annually or more often, as needed. Properly implemented and maintained plans will weave through and around sensitive species while providing protection customized to the site's risk. Huff said, "We essentially create a landscape mosaic that, if properly maintained, will provide the property owner with defensible space, provide wildland with enhanced habitat, and provide the community with aesthetically pleasing scenery."
How do you perform fuel reduction in sensitive habitats?
Rather than simply clear-cutting fuels, especially if your property or project site is adjacent to a natural preserve, a more effective approach is to reduce fuels on trees and brush to minimize impacts to sensitive biological resources, providing an aesthetically pleasing yet effective fuel modification zone. Kevin DiSabatino, President of Habitat Restoration Sciences (HRS), Dudek's habitat construction subsidiary, said, "When fuel modification is required in areas with native plant species, fuel modification needs to be performed by trained staff who can implement vegetation thinning and maintenance while complying with local, state, and federal agency regulations."
In addition to simply clearing unwanted vegetation, you can add fire-resistant plants to reduce fire risk while maintaining vegetative cover for erosion control. DiSabatino offered the following tips for implementing fuel modification plans that include plant establishment:
Ensure selected plants are drought-tolerant, fire-resistant, and adequately spaced
Install and manage irrigation so that new plantings don't dry out
Avoid removing too much fuel or removing fuel in the wrong places, which can result in the exposure of soil to rain and runoff-induced erosion.
While climate change will undoubtedly cause wildfires to continue occurring, performing fuel modification and clearing defensible space both on a large- and small-scale can lower wildfire risk and reduce property damage.