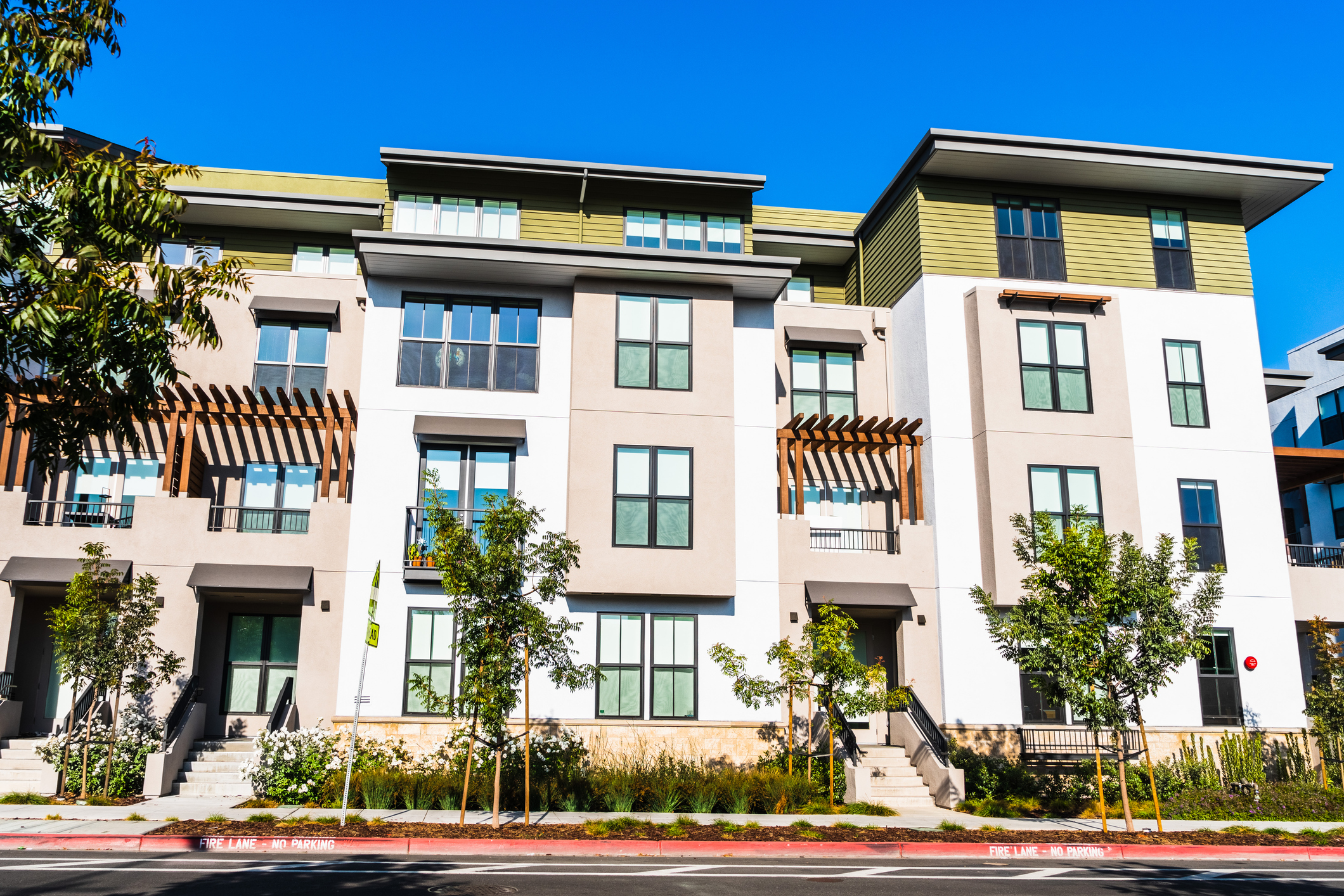 Reading time: 6 minutes
The California Department of Housing and Community Development has determined that cities in Imperial, Los Angeles, Orange, Riverside, San Bernardino, and Ventura Counties need to increase their housing supply by 1,344,740 by October 2029. For jurisdictions in these counties, which make up the Southern California Association of Governments (SCAG) region, this housing shortage and determination has necessitated finding innovative ways to increase housing supply. The built-out nature of Southern California communities is often a barrier to adding more housing in the region, creating challenges for many cities looking to achieve their Regional Housing Needs Allocation (RHNA) targets. To address this challenge, a multifaceted team of planners from SCAG, Dudek and Studio One Eleven, as well as graduate students from USC's Sol Price School of Public Policy collaborated to produce the "Other-to-Residential Toolkit (Toolkit)." The Toolkit supports policymakers and agency staff in the SCAG region to think creatively about ways to facilitate additional housing development by identifying underutilized sites that present opportunities for conversion and reuse.
Identifying Underutilized Sites for Redevelopment
The Toolkit provides a framework to think about the reuse and conversion of underutilized non-residential sites in urban areas that fall within four land use typologies:
Retail Commercial Strip Centers
Gas Stations
Brownfields
Golf Courses
These typologies each have the potential to become attractive for conversion to residential due to market factors, the changing nature of their use, and broader development policies and priorities. For instance, the changing nature of retail has contributed to increased vacancies in traditional storefront retail in many Southern California cities, making large retail centers ripe for redevelopment. Spurred by statewide policy goals necessitating a push toward electric vehicles, gas stations could also have a significant evolution over the next couple of decades as the transition to electric vehicle charging may leave many gas station sites obsolete in their current use. Since gas stations are often located along main streets at key intersections or close to other neighborhood amenities, cities have an opportunity to think creatively about the opportunity that these smaller infill sites provide for adding housing.
At the same time, these site typologies may present challenges for redevelopment. In many jurisdictions, zoning policies inhibit the conversion of retail space, so undertaking zoning code changes or specific plan amendments may be an unattractive option for developers. Gas stations are often located on very small sites that make it challenging to add housing of compact densities, especially where parking demands are prohibitive. Additionally, most gas stations are likely to be affected by petroleum contamination from underground storage tanks, requiring remediation before housing can built. Given the pros and cons inherent to all four land use typologies, the Toolkit lays out an approach to guide jurisdictions in making data-backed decisions.
The Four Step Methodology for Considering Reuse and Conversion
One core component of the Toolkit is a Step-by-Step Guide that outlines a clear pathway for jurisdictions to follow, both through the document and for the conversion of sites to residential:
Before You Begin. Serves as a primer for jurisdictions without a specific site typology in mind. Provides an overview of the four site typologies covered in the Toolkit, highlighting the ongoing trends and changes in these uses that make them opportunity sites for conversion to residential.
Step 1: Analyze the Potential. Provides direction on how to assess the opportunity of a specific site typology within a jurisdiction to reveal underutilized sites for further exploration. Also provides direction on which agency staff should participate in the assessment and key resources to reference.
Step 2: Evaluate Barriers and Challenges. Details issues that could present obstacles to conversion, such as regulatory barriers, physical challenges, and development risk. Identifies key issues on which to focus, such as crafting design guidelines, creating developer interest, outlining new infrastructure needed, and considering other regulatory incentives.
Step 3. Identify Tools. Offers references for tools, strategies, policies, and actions to address specific roadblocks to successful development.
Step 4: Create a Conversion Strategy Road Map. Includes conversion success stories to reference and tools that can address various challenges. Provides guidance on how agencies can create tool clusters of policies, programs, and process improvements to adopt or implement depending on the type and scale of development, as well as underlying site typology.
Putting the Toolkit into Practice
The Dudek and Studio One Eleven consultant team was comprised of a diverse group of professionals including land use planners, urban designers, architects, GIS, and data visualization experts. Through creative collaboration and implementation of the Toolkit's data-driven site selection methodology, the team identified suitable parcels in the SCAG region for conversion to residential based on equity (SB 535 Disadvantaged community areas), access to transit, job centers, and community amenities, as well as other opportunity areas identified by SCAG,
Using SCAG's Annual Land Use Data Helpr Tool, Dudek's planners narrowed down a dataset of approximately 5.1 million parcels into a subset best suited for conversion to residential, first targeting the four land use typologies outlined in the Toolkit. Potential sites were then further narrowed down based on ideal physical site conditions conducive to residential development, such as minimum parcel size, slope considerations, proximity to habitats and environmental hazards that could affect the permitting process, and other criteria from affordable housing funding sources. Ultimately, we found 55,776 acres in the SCAG region that could be suitable for residential conversion.
By using SCAG's Helpr Tool and our methodology, other jurisdictions can conduct a similar analysis to identify suitable sites for residential conversion within their cities or boundaries, and can even take into consideration the equity, access, and opportunity filters we used when deciding which sites to prioritize.
Using the Toolkit for Intentional and Thoughtful Redevelopment
SCAG's Toolkit supports policymakers and agency staff in thinking creatively about housing development within their jurisdictions, both on a macro and micro scale. For jurisdictions interested in conversion, but who may not know how or where to begin, the Toolkit can spark interest and spur out-of-the-box thinking. For those jurisdictions that already have a typology or specific site within their community in mind, the Toolkit can be used to advocate thinking more creatively about how the site can be reused for housing.
The Toolkit demonstrates the magnitude of the opportunity for the conversion of retail strip centers, gas stations, brownfields, and golf courses to residential to increase housing supply and production within the SCAG region. New housing facilitated using the Toolkit will be placed intentionally and thoughtfully in locations that further SCAG's Connect SoCal 2024 goals for sustainable development and help local jurisdictions meet their RHNA targets. We hope the Other-to-Residential Toolkit will inspire jurisdictions across California to creatively re-examine the potential for residential development that promotes infill development and contributes to a more sustainable urban landscape.
Learn more about the Other-to-Residential Toolkit project on Dudek's website. For more information on how the Toolkit can be applied to planning for housing development in your jurisdiction, contact Shannon Heffernan.