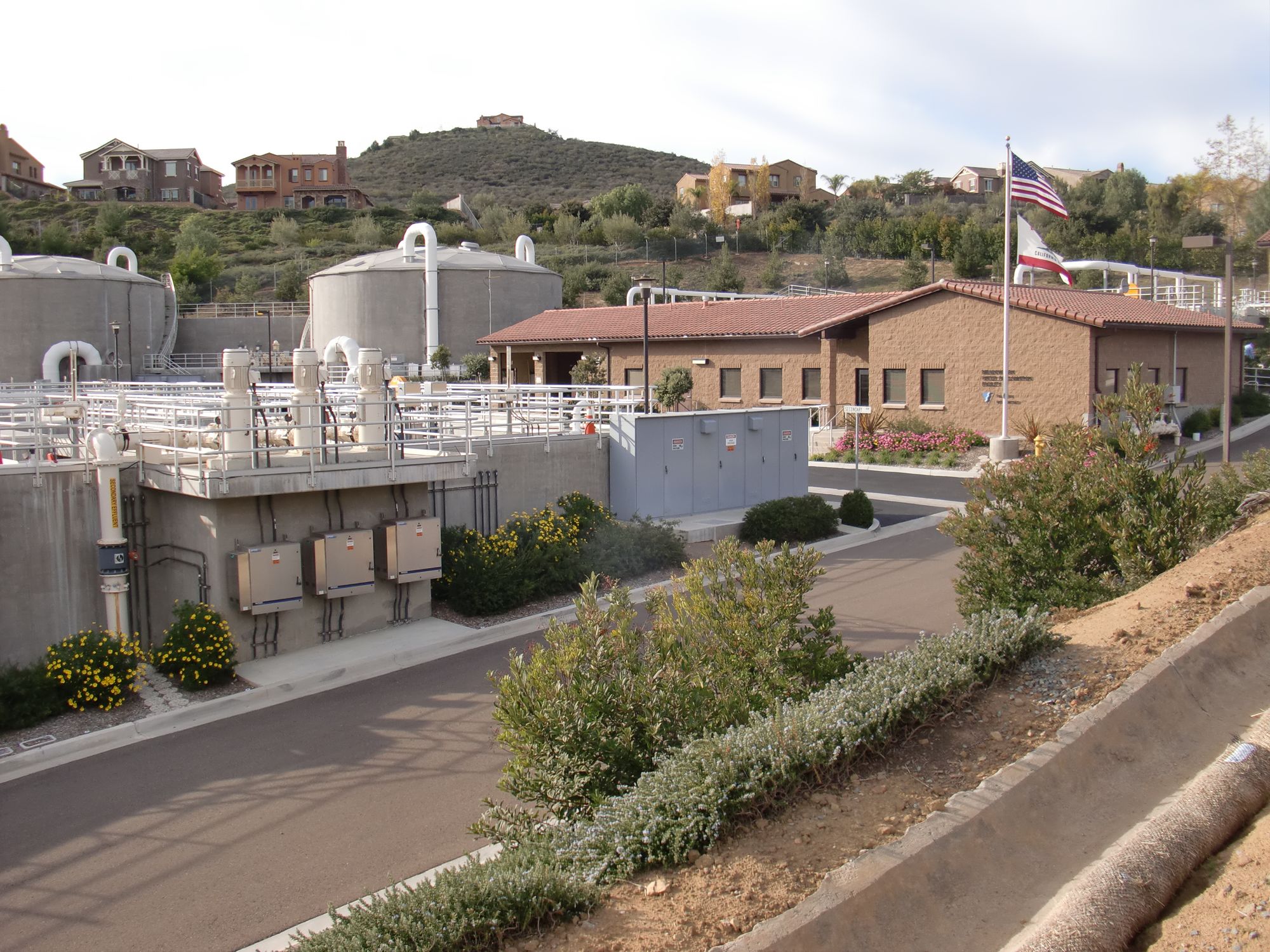 The average wastewater treatment plant (WWTP) in the U.S. is 40 to 50 years old and many of these aging facilities need upgrades. Federal funding programs are an option to complete a planned wastewater treatment plant upgrade. However, access to those funds comes with a caveat. To ensure climate resiliency and protect against flooding, the Federal Emergency Management Agency (FEMA) Executive Order 11988 Floodplain Management requires that communities seeking federal funds for upgrades of their WWTPs achieve a finished elevation for all WWTP components above the 500-year floodplain elevation. That is, critical facilities must be at a higher elevation than that which is likely to flood following a 500-year storm. Alternatively, some Regional Water Quality Control Boards may also allow the preparation of a Climate Action Plan, in lieu of situating facilities above the 500-year floodplain level.
Option One: Situate Facilities Above the 500-Year Floodplain Level
All critical facilities are subject to FEMA's 500-Year Floodplain guideline. FEMA's National Flood Insurance Rating System, Coordinator's Manual (CRS Manual) defines critical facilities as public and private utility facilities that are vital to the health and safety of the public before, during, and after a flood, such as a hospital, emergency operations center, electric substation, police station, nursing home, school, public works, vehicle, and equipment storage facility, or shelter. Based on this definition, WWTPs are considered critical structures since they are vital to the health and safety of the public. Many WWTPs are located within 500-year floodplains, in order to take advantage of the proximity to creeks, rivers, and oceans for discharge.
Methods to provide protection of WWTPs from the 500-year flood level can include constructing protective berms for existing WWTPs or raising the grade of the facility for new construction. However, wastewater treatment plant upgrades in a floodplain can impede or redirect flood flows, resulting in potentially significant impacts. Under the California Environmental Quality Act (CEQA), impacts are considered significant if the project substantially alters the existing drainage pattern of the site or area, including through the alteration of the course of a stream or river, in a manner that would impede or redirect flood flows. To avoid significant impacts, it must be demonstrated through hydraulic modeling that redirected flood flows would not adversely impact off-site properties, infrastructure, or other features.
Supporting the San Miguel Community Services District with Federally Funded WWTP Upgrades
Dudek supported the San Miguel Community Services District (District) in their quest for federal funds to upgrade its wastewater treatment plant facilities along the Salinas River (Photo 1). The engineering firm completing the flood analysis initially designed the project to provide protection against a 100-year flood. However, during the CEQA process, Dudek advised the District that FEMA requires construction above the 500-year flood level for projects seeking federal funds. As a result, the facility was re-engineered by another firm such that the finish floor elevations would be above the 500-year flood plain. Our CEQA and geology experts prepared an environmental impact report, which addressed potential impacts associated with flooding, hydrology, and water quality, along with other impacts. Based on 500-year flood modeling of post-construction conditions, flood elevations for the surrounding area would increase a maximum of 4 inches over pre-construction flood elevations, which is considered a less-than-significant impact under CEQA.
Option Two: Prepare a Climate Action Plan for your WWTP Upgrade to Mitigate Risk of Flooding and Sea-Level Rise
California's Central Coast Regional Water Quality Control Board has indicated that in lieu of requiring WWTP upgrades to be constructed above the 500-year floodplain, they may require that a climate adaptation plan be prepared. Climate adaptation plans build on general plan safety elements and local hazard mitigation plans to evaluate communities' vulnerabilities and capabilities, as well as propose policy around climate-related hazards, including flooding.
Dudek's Planning and Urban Design team updates general plan safety elements and completes climate adaptation plans to help communities prepare for the expected impacts of climate change, as required by State law. These plans analyze how hazards may impact vulnerable people and important infrastructure to create clear priorities to minimize risk from natural hazards. The expertise of our Planning and Urban Design and Engineering teams provides clients with technical services and long-term planning to address climate change and upgrades/new construction of critical water infrastructure. Dudek planners authored the Rialto Climate Adaptation Plan, which recently won the Inland Empire American Planning Association Award of Excellence in Green Community Planning. This plan closely followed the State Adaptation Planning Guidance to build on existing City programs and goals, while advancing community values and environmental justice.
With climate change, high-intensity rainfall events and associated flooding are anticipated to become more frequent, which must be considered during the construction or upgrades of WWTPs located adjacent to creeks and rivers. Construction of new WWTPs, as required based on new development, and upgrades to existing WWTPs, due to aging facilities and new technology, will require CEQA compliance. In addition, climate adaptation plans are essential tools for communities to prepare for the impacts of climate change, as required by State law. Dudek can provide CEQA documents and climate adaptation plans for municipalities and county jurisdictions throughout California.
_______________________