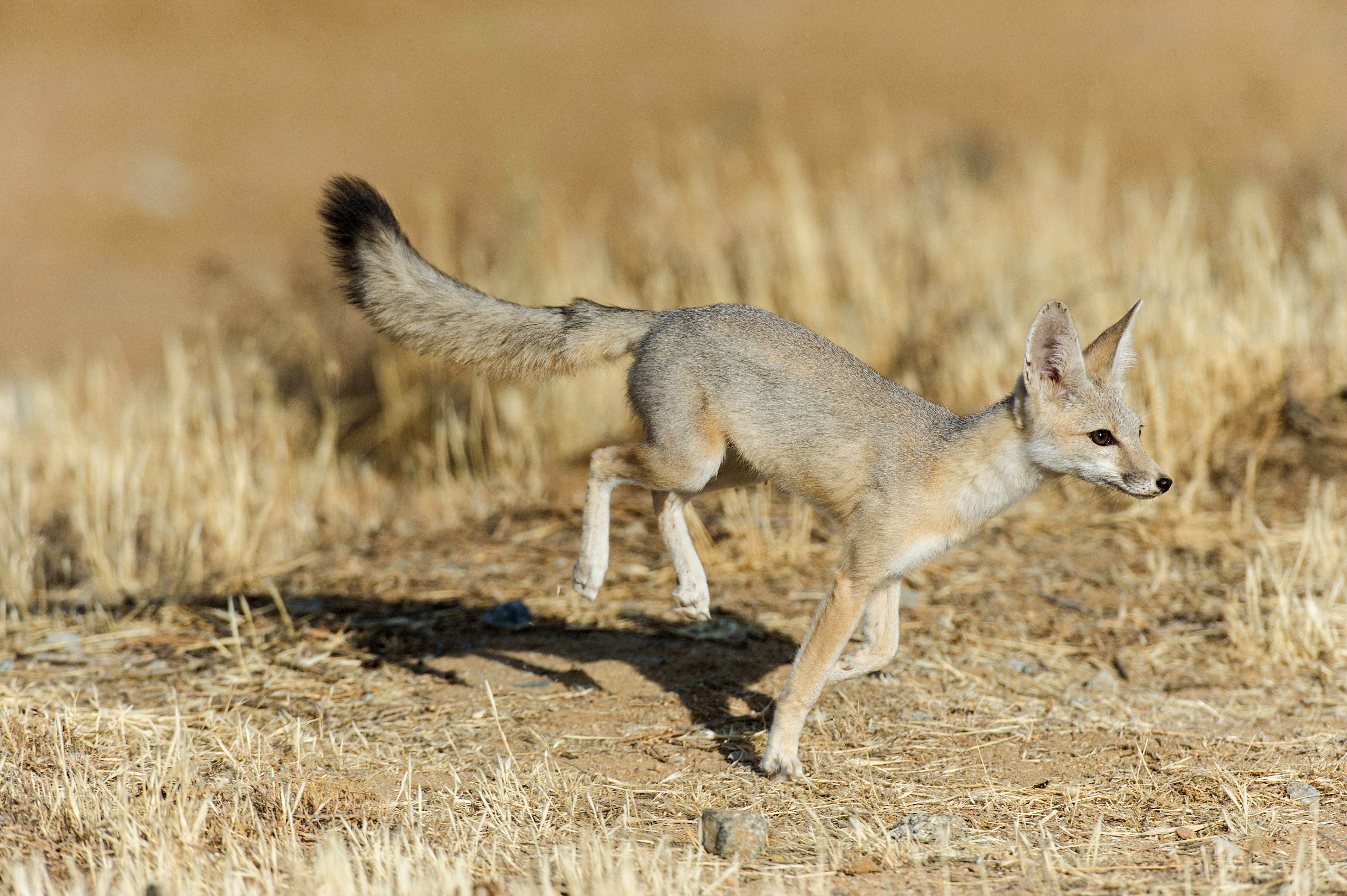 On July 25, 2018, the U.S. Fish and Wildlife Service (USFWS) and National Marine Fisheries Service (NMFS) published three proposed rules in the Federal Register that would substantially revise regulations implementing portions of the federal Endangered Species Act (ESA).
The three rules pertain to (1) the level of protection for Threatened species, (2) regulations for listing species and designating critical habitat, and (3) interagency consultation procedures.
Level of Protection for Threatened Species
This rule proposal requires the USFWS, pursuant to section 4(d) of the federal ESA, to determine what, if any, protective regulations are appropriate for species that the USFWS determines in the future to be Threatened.
Key Points
Rescinds "blanket" level of protections to future listed/reclassified Threatened species. Threatened species no longer receive same level of protection as Endangered species without creation of "special rules."
Species would have protective regulations only if USFWS creates a species-specific rule (special rule). USFWS will have discretion to revise/promote species-specific rules at any time after listing/reclassification determination.
Species currently listed as Threatened would not be affected. Previous listings, delistings, reclassification determinations, or special rules will not be reevaluated. However, USFWS may adopt a species-specific rule in the future for currently listed Threatened species.
Will not affect existing special rules for experimental populations.
Listing Species and Designating Critical Habitat
This rule proposal clarifies, interprets, and implements regulations regarding procedures/criteria for listing or delisting species, as well as designating critical habitat. It focuses on four areas: (1) references to economic impacts when considering a listing decision; (2) definition of "Threatened species"; (3) standards for delisting; and (4) designating critical habitat.
Key Points
Removes the phrase "without reference to possible economic or other impacts" from regulations that describe how listing determinations are made. In removing the phrase, the USFWS will continue to make determinations based solely on biological considerations. However, there may be circumstances where referencing economic or other impacts may be informative to the public.
Includes a framework that addresses what constitutes the "foreseeable future" when determining whether or not a species is Threatened. USFWS will describe the "foreseeable future" on a species-by-species basis using the best scientific and commercial data available.
Clarifies that the determination on whether to list/delist a species as Threatened or Endangered is made using the same standards regardless of whether a species is or is not listed at the time.
Modifies reasons for delisting to include the species being extinct, falling outside a taxonomic group that qualifies it as a "species," "distinct population segments" not meeting the criteria to be classified as such, and/or a species being recovered.
Provides a non-exhaustive list of situations in which the USFWS/NMFS may find that designating critical habitat would not be prudent.
Focuses on designating habitat that is occupied by the species and designating unoccupied areas only when determined to be "essential for the conservation of the species".
Interagency Consultation Procedures under Section 7
This proposed rule would amend portions of regulations implementing Section 7 of the federal ESA to improve and clarify the interagency consultation processes and make them more efficient and consistent. Amendments include (1) changes to definitions of several key terms; (2) modifications to jeopardy standards; (3) clarification on information needed to trigger formal consultation; (4) provisions for a new "expedited consultation" process; (5) changes to the definition of "reasonable and prudent alternatives;" (6) simplifications to procedures to reinitiate consultation; and (7) requests for comments on whether to revise the definition of "environmental baseline," whether to clarify when federal agencies are not required to consult, as well as whether to adopt a 60-day or other deadline for informal consultation.
Key Points
Revises the definition of "destruction or adverse modification" of critical habitat to that which "appreciably diminishes the value of critical habitat as a whole for the conservation of a listed species." This revision requires that evaluation consider effect of the action on the function of the entirety of the critical habitat, instead of just the part that is being affected.
Revises definition of "Effects of the action," eliminating references to "indirect effects" and the effects of "interrelated or interdependent" actions. The revised definition would mean "all effects on the listed species or critical habitat that are caused by the proposed action, including the effects of other activities that are caused by the proposed action." Causation would be determined by a "but-for" test (i.e., a consideration of whether species or habitat effects would occur regardless of the proposed action).
Clarifies that a federal action is prohibited by the federal ESA only if the action causes "appreciable" harm to a listed species or its critical habitat.
Takes the position that there is no "baseline jeopardy" status (i.e., an action cannot be prohibited simply because a species is already being jeopardized by degraded baseline condition).
Clarifies exactly what is needed to initiate formal consultation (initiation package). Includes a comprehensive list of information needs in order to initiate consultation. Would allow the USFWS to adopt all or part of the initiation package in the biological opinion (BO).
Provides opportunities to streamline consultation for actions that have minimal or predictable effects.
Establishes that "reasonable and prudent" alternatives in a BO "are considered like other portions of the action and do not require any additional demonstration of specific binding plans or a clear, definite commitment of resources." USFWS will assume that the action will be implemented as proposed and proceed to analyze the effects of that proposed action on listed species and critical habitat. There is no additional or heightened need for the USFWS to independently evaluate whether the proposed measures to avoid, minimize, or offset adverse effects will be implemented.
Would not strictly require that consultation re-initiation lead to a new formal consultation process, thus providing potential opportunities for less formal re-initiation procedures.
Revises "environmental baseline" definition to include that it "is the state of the world absent the action under review" and includes "ongoing impacts of all past and ongoing projects in the action area."
Considers that a federal agency would not need to consult when the agency does not anticipate take, and the proposed action will (1) not affect a listed species or critical habitat; (2) have effects that are manifested through global processes; or (3) result in effects to listed species or critical habitat that are either wholly beneficial or are not capable of being measured or detected in a manner that permits meaningful evaluation.
Looking Forward
A 60-day comment period on the proposed rules ended September 24, 2018 and no new information has been presented since then. It is anticipated that more public discourse will occur regarding the exact language of the ultimate proposals, but the Administration is able to finalize these changes unilaterally.
If implemented, the first two rules will have longer-term effects on species protections as they relate to future listings and how those species are actually protected. The third rule will immediately affect Section 7 consultations (listed species consultations where a federal nexus occurs) and appear to be intended to further streamline the process.
For more information, contact Brock Ortega. Our regulatory experts continue to track these rules and will publish any updates as they become available. Follow us on Twitter and Linked In, and subscribe to our newsletter to ensure that you're kept up to date on the latest developments.