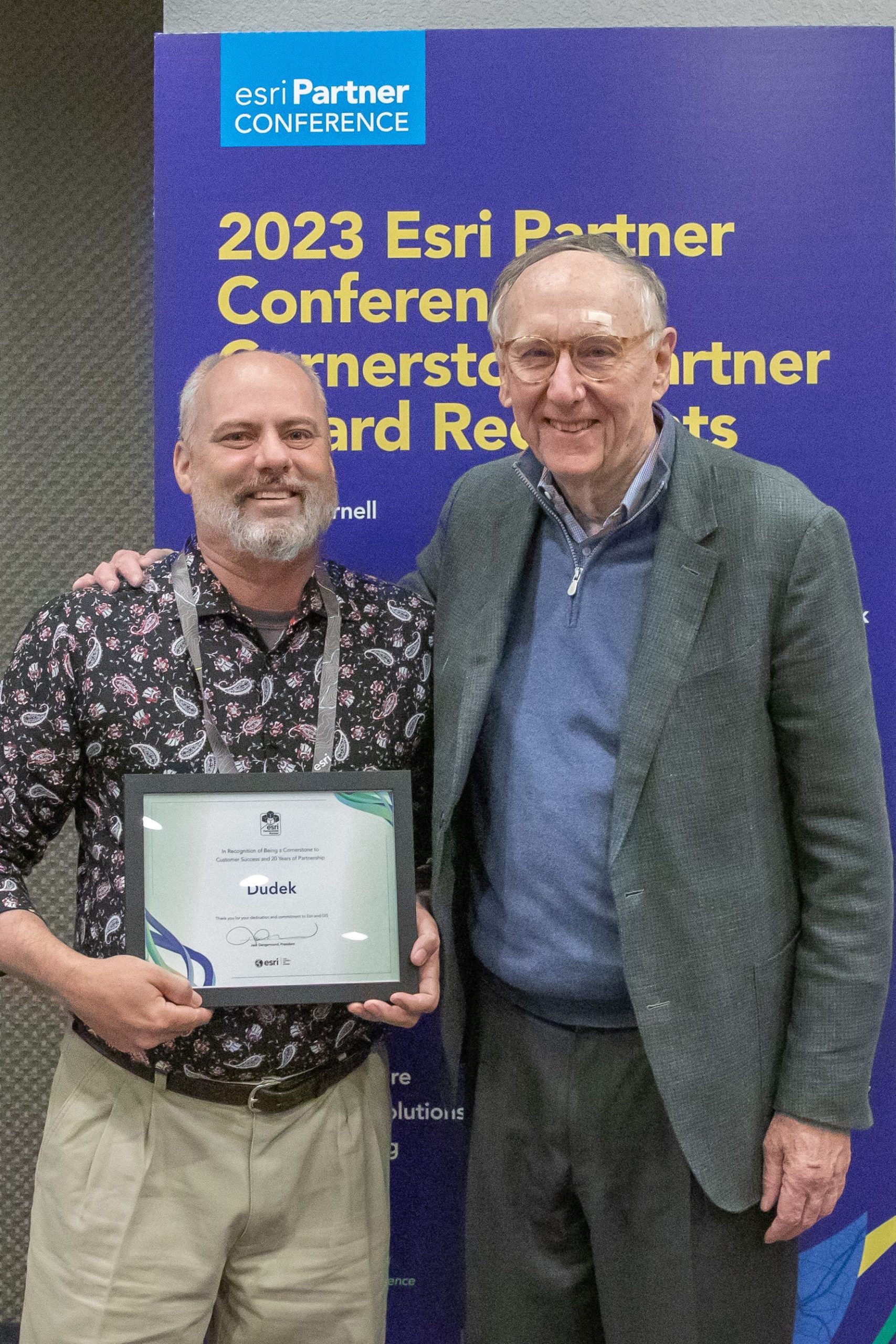 Dudek was recognized as a Cornerstone partner at this year's Esri Partner Conference, honoring the firm's dedication to advancing geographic information system (GIS) technology and reaching a notable milestone—20 years of collaboration with Esri.
Dudek GIS specialists rely on Esri ArcGIS software to enhance many of the firm's services. We leverage Esri's industry-leading technology to provide clients with innovative solutions that support informed and actionable decision-making. Dudek Mapping and Surveying Practice Director Steve Hochart noted, "We are proud of our enduring partnership with Esri. A 20-year partnership is a testament to Dudek's commitment to making GIS and geodata readily available."
Dudek has used Esri technology to deliver mapping and surveying projects in all 50 states since 2002. Hochart said, "We are excited to work closely with Esri this year to grow our ArcGIS Online data management solution that provides water utility clients with innovative web GIS solutions and field data collection services."
Water utilities deal with a large amount of spatial data, including infrastructure locations, customer addresses, and water quality monitoring data. Web GIS can help utilities efficiently manage this data, making it easy to store, access, and analyze. Leveraging Esri ArcGIS Online Dudek offers scalable solutions for water districts to quickly implement water data management solutions for more efficient data management, informed decision-making, improved communication, and cost savings.
Contact us to learn more about Dudek's water utility data management solution using Esri's ArcGIS Online software.